Potatoes can be good for you! Enjoy these interesting facts about colorful potatoes while planning your #SOBikini weeknight meals:
SWEET POTATOES: 
Best source of beta-carotene (antioxidant that helps protect your skin and eyes).
PURPLE POTATOES:
Disease-fighting
Heart-healthy flavnoids are 4 times more concentrated in these potatoes
BLUE POTATOES:
Help boost your immune system
YUKON GOLD POTATOES:
Packed with lutein and zeaxanthin (antioxidants that keep the eyes healthy)
High in Vitamin C
RUSSET POTATOES:
Loaded with potassium, vitamin C & B6, iron, magnesium and fiber!
CRANBERRY RED POTATOES:
High in potassium (keeps blood pressure low)
Packed with anthocyanins (anti-inflammatory)
Enjoy potatoes in moderation by consuming an average of one-half cup to one cup per serving. Skip high-fat french fries for baked and steamed versions. Drizzle with healthy oils like coconut and olive and toss with freshly chopped herbs such as rosemary, thyme, and dill.

Catch The Bikini Chef® on Bikini Lifestyles "Wine Dine and Workout" on AM 790 KABC radio in Los Angeles Saturday nights, 7pm PT or stream LIVE online at http://www.kabc.com Visit: http://www.bikinilifestyles.com Check your local TV listings for Bikini Lifestyles "Wine Dine and Workout" airings in your town!
The Complete Idiot's Guide Quinoa Cookbook available for pre-order on Amazon.com: http://www.amazon.com/Complete-Idiots-Guide-Quinoa-Cookbook/dp/1615641939/ref=sr_1_1?ie=UTF8&qid=1337916843&sr=8-1
In stores: July 3rd, 2012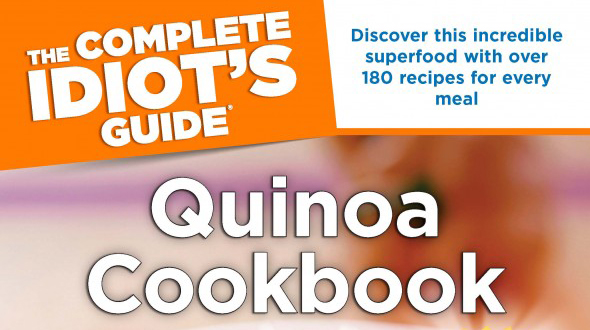 Other books by The Bikini Chef®:
Substitute Yourself Skinny
Boost Your Metabolism
$7 Healthy Meals
$7 Quick and Easy Meals
$7 Pressure Cooker Meals
Cooking With Susan : Southern Family Favorites