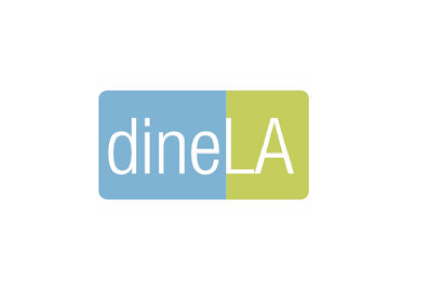 Get to know Los Angeles one bite at a time!
dineLA Restaurant Week first-ever Summer menus!July 16-27, 2012
dineLA Restaurant Week Special prix-fixe lunch and dinner menus at 3 different prices:
• 2-course LUNCH $15 $20 $25
• 3-course DINNER$25 $35 $45
Joining with AMERICAN EXPRESS, cardmembers receive exclusive discounts and perks throughout July dineLA!
dineLA is excited to announce a new schedule for Los Angeles' signature restaurant week. For the first time in the history of the program, dineLA Restaurant Week will take place during the summer-July 16-27, 2012-with specially-priced lunch and dinner menus offered over the course of 12 consecutive days. dineLA Restaurant Week will showcase up to 300 restaurants throughout the city-from Venice to Hollywood, Downtown LA to Beverly Hills-enticing locals and travelers alike to explore the culinary mecca at an exceptional value.
From German pub-fare to Peruvian comfort food, rustic farm-to-table to white table cloth, some of the city's most sought after dining experiences, with over 250 restaurants participating, celebrate Los Angeles' diverse dining options.
"We are excited about the new summer schedule and the fact that diners can now enjoy dineLA Restaurant Week menus for a full weekend – a first for the program," says Mark Liberman, President and CEO, Los Angeles Tourism & Convention Board. "We feel the July dates will open up dineLA Restaurant Week to new audiences, both regionally and nationally, further cementing Los Angeles as one of the country's top culinary destinations."
"American Express is thrilled to support this brand new summer edition of dineLA Restaurant Week and to continue to bring value to our restaurant merchants and exclusive deals to our cardmembers," said Joseph Quagliata, Senior Vice President of Field Client Management at American Express. "Angelenos should look forward to sampling menus from the city's talented chefs and seeing what they do with all the incredible summer ingredients."
Noteworthy dineLA restaurant newcomers include A-Frame, Blue Cow Kitchen & Bar, Farmshop, Mo-chica, Post & Beam, and Wirtshaus. These new additions join dineLA Restaurant Week charter restaurants Asia de Cuba, Lawry's the Prime Rib, Katsuya (Brentwood, Glendale, Hollywood, and L.A. LIVE), Border Grill (Santa Monica and Downtown LA), and BLD Restaurant, who have participated since the program's inception in 2008.
dineLA Restaurant Week participants include:
2117
38 Degrees Ale House & Grill
3rd Street Station
3Twenty Wine Lounge
A1 Cucina Italiana
Aburiya Toranoko
A-Frame
AGO
Akasha
American Farmhouse Tavern & Dining Hall
Amici – Brentwood
Ammo
AOC
Areal Restaurant
Arroyo Chop House
Asia De Cuba
Babalu Bakery & Restaurant
Bagatelle
BALEENlosangeles
Bar | Kitchen
Bashan Restaurant
bashi
Beachside Restaurant & Bar
BLD Restaurant
BLT Steak
Blue Cow Kitchen & Bar
Blue Stove at Nordstrom Santa Monica Place
Bluewater Grill
BOA Steakhouse – Santa Monica
BOA Steakhouse – West Hollywood
Border Grill – Downtown LA
Border Grill – Santa Monica
Bouchon Beverly Hills
Boxwood Cafe by Gordon Ramsay
Brunello Trattoria
Cafe 140 South
Cafe Bizou – Pasadena
Cafe Bizou – Sherman Oaks
Cafe Bizou / Bizou Grill
Cafe Del Rey
Cafe La Boheme
Cafe Montana
Cafe Pinot
Cafe Rodeo at The Luxe Rodeo Drive Hotel
Casa Vega
Catalina Kitchen at Terranea Resort
Chablis Food + Wine
Chaya Brasserie
Chaya Downtown
Chaya Venice
Cheval Blanc Bistro
Chinois On Main
Cleo
Coast Restaurant
Comme Ca
Corkbar
Coupa Cafe
Craft Los Angeles
Crossroads at House of Blues – Los Angeles
Crustacean Beverly Hills
Cucina Rustica – Downtown
Culina, Modern Italian
Culinary Republic
Da' Pasquale Trattoria
Dal Rae
Delphine Eatery & Bar
El Caserio
Engine Co. No. 28
Eva Restaurant
Fabiolus Cucina
Farmshop
Fat Spoon
Fig & Olive
Firenze Osteria
Fogo de Chao Churrascaria
Ford's Filling Station
Fundamental LA
Gaetano's Restaurant
Gaucho Grill – Brentwood
Gaucho Grill – Long Beach
Geisha House
Gladstones
GO Burger Bar & Grill
Gordon Ramsay at the London West Hollywood
Grub
Gyu-Kaku – Beverly Hills
Gyu-Kaku – Sherman Oaks
Gyu-Kaku – Torrance
Gyu-Kaku – West Los Angeles
Haven Gastropub
Hostaria del Piccolo
Il Cielo Restaurant
Il Covo
Il Fornaio – Beverly Hills
Il Fornaio – Manhattan Beach
Il Fornaio – Pasadena
Il Fornaio – Santa Monica
Il Forno Ristorante
Industriel
Itacho Japanese Izakaya and Sushi
Japon Bistro
Jar
JiRaffe Restaurant
Josie Restaurant
Katana
Katsuya – Brentwood
Katsuya – Glendale
Katsuya – Hollywood
Katsuya at L.A. LIVE
Kiriko Sushi
Koi Restaurant & Lounge
K-ZO
La Botte
La Dolce Vita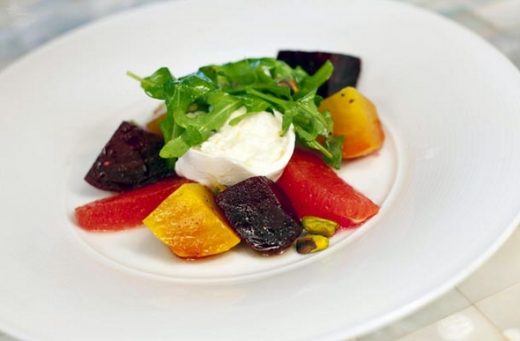 La Sandia
La Vecchia Cucina
LaOn Dining by Parks BBQ
Lawry's The Prime Rib
Lazy Ox Canteen
L'Epicerie Market
Lexington Social House
Libra Brazilian Steakhouse
Little Next Door
Locanda del Lago
Locanda Positano
Locanda Veneta
Lola's
Lucques
Lukshon
Luna Park
M Grill
Madame Chou Chou
Maison Akira
Marrakesh
mar'sel
MEET in Paris
Mercato di Vetro
Michael's on Naples Ristorante
Mirabelle on Sunset
Mistral
Mo-chica
Morton's The Steakhouse – Beverly Hills
Morton's The Steakhouse – Burbank
Morton's The Steakhouse – Downtown
Morton's The Steakhouse – Woodland Hills
Mr. Chow Beverly Hills
Mucho Ultima
Napa Valley Grille
Next Door by Josie
Nick + Stef's Steakhouse
NIGHT + MARKET
Ninethirty at The W Los Angeles Westwood
NM Cafe at Neiman Marcus Topanga
Noe Restaurant & Bar
Noir Food & Wine
Obika Mozzarella Bar – Century City
Ocean & Vine at Loews Santa Monica Beach Hotel
Ocean Avenue Seafood
On Sunset @ Luxe Hotel Sunset
One Pico
Ozumo Santa Monica
Papilles
Parkway Grill
Petrossian Paris Restaurant & Boutique
Picca
Piccolo Paradiso Ristorante
Piccolo Venice
Playa Restaurant
POP Champagne & Dessert Bar
Post & Beam
R23 Japanese Cuisine & Art Gallery
Raphael
Ray's and Stark Bar
Red Room Food & Wine Bar
Rivera
Rock'N Fish – Manhattan Beach
Rock'N Fish at L.A. Live
Rolling Stone LA Restaurant and Lounge
Rosa Mexicano at L.A. LIVE
Rosa Mexicano Sunset
Roy's Hawaiian Fusion Cuisine – Pasadena
Rush Street
Ruth's Chris Steak House – Beverly Hills
Ruth's Chris Steak House – Pasadena
Ruth's Chris Steak House – Woodland Hills
Sadie Kitchen & Lounge
Sake House by Hikari
Sam's by the Beach
Scarpetta Beverly Hills
Second Story at The Belamar Hotel
Setá
Sherbourne
SHU – Sushi House Unico
Simon LA
Sixth & Pine @ Nordstrom
Smitty's Grill
Soleto Trattoria & Pizza Bar
Sotto
STK LA
SUGARFISH by Sushi Nozawa | Downtown LA
SUGARFISH by Sushi Nozawa | Marina del Rey
SUGARFISH by Sushi Nozawa | Studio City
Sunny Spot
Susan Feniger's STREET
Sushi Roku – Hollywood
Sushi Roku – Pasadena
Sushi Roku – Santa Monica
Taste at the Palisades
Taste on Melrose
Tavern
The Capital Grille
The Derby Restaurant
The Dining Room at Hotel Shangri-La
The Foundry on Melrose
The Little Door
The Market on Holly
The Melting Pot – Pasadena
The Melting Pot – Torrance
The Palm Restaurant – Downtown LA
The Palm Restaurant – West Hollywood
The Penthouse at The Huntley
The Raymond Restaurant
The Restaurant at Mr. C
The Restaurant at The Standard, Downtown LA
The Rooftop Biergarten at The Standard Downtown LA
The Royce at The Langham
The Six Restaurant – Studio City
The Six Restaurant – West LA
The Sky Room
The Strand House
The Terrace Restaurant at The Langham, Pasadena
Tortilla Republic Weho
Toscanova
Trader Vic's at L.A. LIVE
Traxx
Tres by José Andrés
Upper West
Upstairs 2
Valentino Restaurant
Vertical Wine Bistro
Via Alloro
Vibrato Grill & Jazz
Vinoteque on Melrose
Vito Restaurant
Water Grill
Waterloo & City
West 4th/Jane
Whist Restaurant at the Viceroy Hotel
Wilshire Restaurant
Wirtshaus
Wolfgang Puck Bar & Grill at L.A. LIVE
Wolfgang Puck Bistro
Xiomara on Melrose
Yojie Japanese Fondue
Yojisan
Zengo Santa Monica
Zinc @ Shade
*The list of participating restaurants is subject to change – please visit www.dineLARestaurantWeek.com for the most current list
About dineLA:
The Los Angeles Tourism & Convention Board, a nonprofit marketing organization, in working with American Express, has created dineLA to promote the scale, variety and caliber of talent found in restaurants throughout Los Angeles. For more information, visit: www.dineLA.com OR www.dineLARestaurantWeek.com
Follow dineLA on:
• Facebook: facebook.com/dinelafan
• Twitter: twitter.com/dineLA
• Instagram: http://followgram.me/tag/dinela
About Los Angeles Tourism & Convention Board:
Los Angeles Tourism & Convention Board is a private, nonprofit business association whose primary mission is to market and promote Los Angeles as the premier site for meetings, conventions and leisure travel. Los Angeles Tourism & Convention Board is recognized as the city's official tourism marketing organization. For more information, visit the official visitor information website of Los Angeles at:
www.discoverLosAngeles.com.
Follow Los Angeles Tourism & Convention Board on:
• Facebook: facebook.com/losangelesfan
• Twitter: twitter.com/discoverla
• Instagram: http://followgram.me/tag/discoverla

Catch The Bikini Chef® on Bikini Lifestyles "Wine Dine and Workout" on AM 790 KABC radio in Los Angeles Saturday nights, 7pm PT or stream LIVE online at http://www.kabc.com Visit: http://www.bikinilifestyles.com Check your local TV listings for Bikini Lifestyles "Wine Dine and Workout" airings in your town!
The Complete Idiot's Guide Quinoa Cookbook available for pre-order on Amazon.com: http://www.amazon.com/Complete-Idiots-Guide-Quinoa-Cookbook/dp/1615641939/ref=sr_1_1?ie=UTF8&qid=1337916843&sr=8-1
In stores: July 3rd, 2012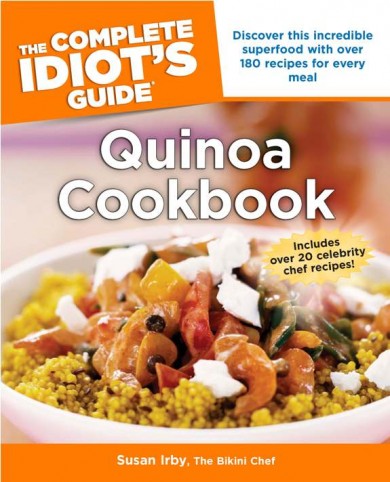 Other books by The Bikini Chef®:
Substitute Yourself Skinny
Boost Your Metabolism
$7 Healthy Meals
$7 Quick and Easy Meals
$7 Pressure Cooker Meals
Cooking With Susan : Southern Family Favorites