Flex It Pink Virtual 5k
Run a 5K and stay home too—thanks to Flex it Pink's Run for the Boobies Virtual 5K!
Everyone knows October is Breast Cancer Awareness month and that means marathons and 5Ks will be popping up around several large cities in an effort to raise money for a worthy cause. Most publications will be featuring information on the large races, but what about all the people who would love to participate but can't get to the race because of location or time constraints? Now, thanks to Flex it Pink, there is a 5K that will work for everyone, everywhere… they've created the Virtual 5K Run for the Boobies.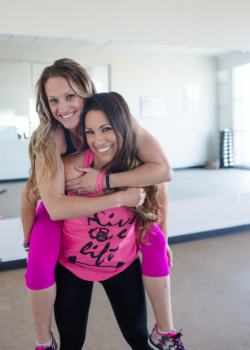 Flex it Pink's Run for the Boobies is the ultimate 5K for the busy gal who wants to empower women, help fund research for breast cancer, and do it on her own time! Like a typical 5K, you run for prizes, swag, and medals. But, unlike a typical 5K, you can do it on your own time and in your own city! Forget getting up at the crack of dawn (unless of course you want to!), struggling to find parking, waiting in line to get started, and all the other typical day of race activities.
Instead, you can grab your running shoes, your friends, and go! You can even run a Virtual 5K with a friend in another area. Use the race to encourage each other towards a healthy goal and raise some money and awareness for a cause you believe in too!
Not a runner? No problem! The great thing about a Virtual 5K is you can complete the distance any way you like! Run, bike, swim, walk, it is completely up to you! Check it out at FlexItPink.com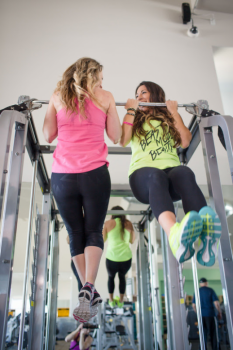 Ready to start NOW…?
Flex it Pink is currently registering for the Summer Solemate Fun Run that benefits Wounded Warrior Project! Run dates are from July 31st to August 8th to get signed up now and run for fun and to help others!
This Fall, the 3rd Annual Pink Pumpkin Run for the Boobies will take place from October 17th-October 24th. Pick whichever day works best for you! You will not only be getting in shape, but this year's run will support BeyondBoobs.org, an organization that gives hope, inspiration, and empowers survivors of breast cancer.
Check out FlexitPink.com for all the details and to get signed up for this amazing race!