Live Big with Ali Vincent
 Premiere party celebrates the new season of "Live Big with Ali Vincent" on The Live Well Network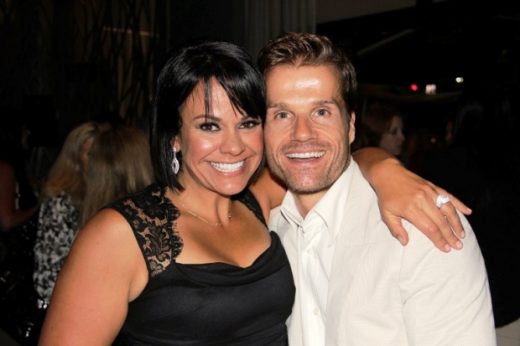 Ali Vincent was the first female to win "The Biggest Loser"! The season 5 winner then parlayed her healthy lifestyle transformation into the successful digital TV show, Live Big with Ali Vincent, airing on The Live Well Network, an ABC Television operated digital network.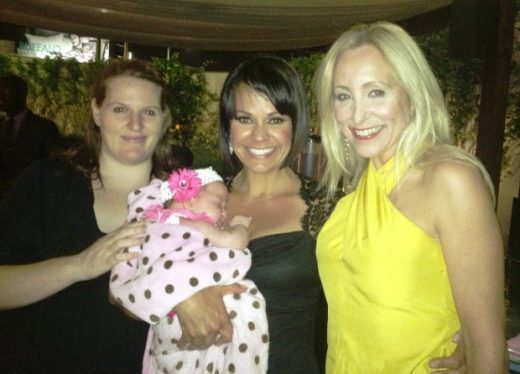 Stepping out for the Red Carpet Premiere event Monday at the elegant Sofitel Los Angeles at Beverly Hills, Ali was joined by her mother, Bette-Sue Burklund, and well-loved celebrities such as Louis Van Amstel – Dancing With The Stars, supermodel Roshumba Williams, Bruno Amato – The Internship, Biggest Loser Chef Devin Alexander, ABC executive Rebecca Campbell, best-selling author, Cheryl Najafi, Daphne Wayans – Hollywood Ex's, celebrity fitness trainer, Marco Reed, actress, Elina Madison, and many other pop artists, celebrities, and healthy lifestyle experts.
Guests enjoyed #SOBikini bites from Chef Marius Blin of Esterel restaurant, sipped Laurent Perrier Champagne and refreshing antioxidant libations featuring Veev.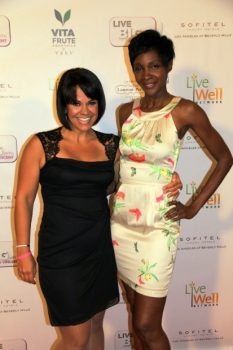 A little about Ali: the vivacious and energetic Ali was not always overweight! A former internationally ranked synchronized swimmer, Ali lived her life in the pool. Yet, after thirteen years of giving up the sport and enjoying a life of not-so-bikini cuisine and rarely exercising, Ali found herself weighing in at a top weight of 234 pounds. After joining the cast of The Biggest Loser, Ali lost over 112 pounds to become the first female winner of this highly acclaimed weight loss reality show. When asked what tip she could provide to others at home who feel discouraged, Ali encourages "take the first step to want to change and be committed to change".
To watch Ali and mom, Bette-Sue in action, visit LiveWellNetwork for "Live Big with Ali Vincent".
The Bikini Chef® hosts "The Bikini Lifestyles Show" on AM 790 KABC Los Angeles. An award-winning healthy lifestyle expert, Susan reported from the red carpet for this premiere event. Look for the Ali Vincent premiere party video interview montage coming soon on thebikinichef.com. Listen to The Bikini Lifestyles Show Saturdays at 7pm on AM 790 KABC, live streaming at KABC.com
For additional PR information, please contact Steve Valentine, ValentineGroupPRLA