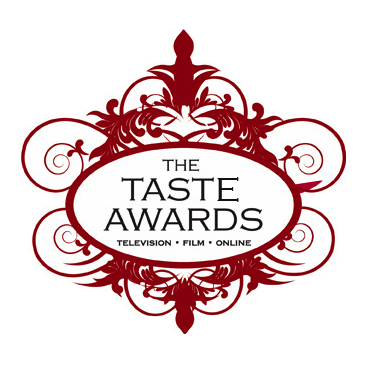 TasteTV and the TASTE AWARDS Committee are pleased to unveil the new design of the Winners Medals for the 4th Annual TASTE AWARDS.
The new 3D medal designs are based on the TASTE AWARDS logo, and are encircled by the statement: "Awarded in Recognition by the Academy of Media Tastemakers."
Each winning program will receive the new medal at the Red Carpet Gala in January. In addition, the traditional TASTE AWARDS trophy will continue to be given in select branded award categories.
Bikini Lifestyles nominated in two categories: Best Health and Fitness TV Program, Best Food and Drink Radio Program. All nominees will be announced on Nov. 2nd, and the Winners of the 4th Annual TASTE AWARDS will be announced via Livestream from San Francisco on Dec. 4th, followed by the glamorous TASTE AWARDS Red Carpet Gala on Jan. 17th at Vibiana Los Angeles.
In addition, TASTE AWARDS Pop-up Dinners will take place from January 14-16th in SF/LA/Chicago& Seattle. The Pop-up Dinner Menu Specials will celebrate and be inspired by the TASTE AWARDS. Each restaurant has created a unique Prix-Fixe meal for TASTE AWARDS fans and followers.
Look for winners and nominees at events nationwide as part of the TASTE AWARDS Tour and TASTE AWARDS Exhibition!
For more information, go to www.TheTasteAwards.com
ABOUT THE TASTE AWARDS
The TASTE AWARDS celebrate the year's best in Food, Fashion and Lifestyle programs on Television, in Film, Online, and on Radio.
The Annual Awards has included appearances by stars, celebrities, producers and executives from networks and platforms such as the Food Network, the Style Network, Bravo, the Cooking Channel, TLC, Discovery, Lifetime, E! Entertainment Television, PBS, NBC, ABC, the CW, HGTV, the Travel Channel, HD Net, Hulu, YouTube, Sony Pictures, and more.
Bikini Lifestyles "Wine Dine and Workout" nominated for "Best Health and Fitness TV Program"
"Best Food and Drink Radio Program"!!!!