Meet Susan Irby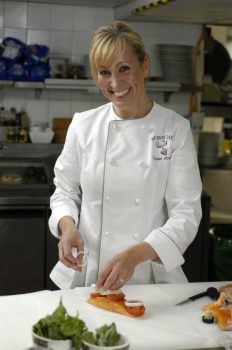 Award-winning TV, Radio Host, Best-selling author, and Public Speaker, Susan Irby, creator of the successful brand, The Bikini Chef®, is a Certified Fitness Nutrition Specialist and Food Healer helping others achieve weight loss, fitness, and healthy lifestyle goals.
Southern-born Susan Irby transformed her native Southern cuisine, where "bikini cooking" all began, into flavorful healthy recipes.  As the bikini cooking story goes… "I've always loved to cook. I learned culinary and nutrition basics from my mother, who majored in nutrition and home economics at the University of Alabama," shares Susan. "In the summers, we'd visit the family lake house and water ski til dusk on Lake Martin, Alabama.  Then, mom, my sister and me would cook  in our bathing suits because we were all starving from our day.  Those were the first true "bikini cooking" days."
Later, I worked with master chefs in Italy and France and further honed my culinary skills.  Bikini cooking became what it is today… a healthy approach to cooking through fresh ingredients like fresh cilantro, basil, mint and other herbs, tangy citrus flavors, and lean proteins like salmon served with fresh vegetables such as red bell peppers, kale, arugula greens and more. "I've always taken a healthy approach in my cooking and once students and fans learned about my healthy recipes and the "bikini cooking" story, they nicknamed me The Bikini Chef®!", reflects Irby who then created The Bikini Chef® brand in 1999.  A Certified Fitness Nutrition Specialist and Certified Food Healer, Susan Irby is the driving force behind The Bikini Chef® brand which is nationally and internationally acclaimed for healthy, delicious, easy-to-follow recipes and fitness information for beginners to advanced.  Having written over 2,000 recipes in 9 books so far, Susan is the leading expert in delicious, nutritious recipe development.  "I sort of have a knack for it [recipe development], says Susan. "I guess it comes from watching my mom for years as a kid and then combining my journalist skills.  Food and writing go together."
SUSAN IRBY – TV | RADIO | FILM
Award-Winning television host, The Bikini Lifestyles® Show 
Talk Radio 790 KABC host, The Bikini Lifestyles® Show 
Susan Irby interviews celebrities, health experts, and celebrity chefs each week on Talk Radio 790 KABC.  
Nutrition Expert and Cooking Demonstrations on:
FOX11 Good Day LA
ABC7
CBS2
KCAL9 :
CBS Palm Springs
Aspen TV 16
BBC UK, Spain :
KFWB News Talk 980
KTLK AM 1150
KFI 640AM Bill Handel
570 KLAC
SheKnows.com 
and numerous other media outlets
The Bikini Chef® on ABC – As seen on ABC7. Watch Now
"The Patty Gribow Show"
Radio Interview in London
Fabulous 570 AM KLAC with Brad Chambers
SUSAN IRBY, creator of THE BIKINI CHEF® | IN PRINT
FIRST for Women magazine ("Leafy Greens" feature)
FIRST for Women magazine ("Healthy Beet & Veggie Smoothies" feature)
NY Post ("Substitute Yourself Skinny" feature)
GEORGIA magazine ("Healthy foods" feature)
LAKE magazine (Interview with The Bikini Chef®)
GREAT TASTE magazine (Interview with The Bikini Chef® on catering trends)
CATERING magazine (Best New Burgers)
Port Arthur News (Interview with The Bikini Chef®)
Athens Banner Herald (Interview with The Bikini Chef®)
Marietta Daily Journal (Interview with The Bikini Chef®)
Orange County Register (Healthy lifestyle feature)
Ladera Ranch Times (Interview with The Bikini Chef®)
Laguna Beach Independent (Interview with The Bikini Chef®)
The Daily Pilot (Interview with The Bikini Chef®)
Birmingham News (Interview with The Bikini Chef®)
and many more regional, local publications across the country

SUSAN IRBY, creator of THE BIKINI CHEF® | ONLINE
FOXNews.com
Self.com
Today.com
NBCLA.COM
SHEKNOWS.COM
MOMMYBLOGGERS.COM
and numerous other websites and blogs
SUSAN IRBY, creator of THE BIKINI CHEF® | BOOKS
The Bikini Chef® Diet 
30-Day Bikini Body Challenge
The Clean Separation
The Complete Idiot's Guide Quinoa Cookbook
Boost Your Metabolism
Substitute Yourself Skinny
$7 Pressure Cooker Meals
$7 Healthy Meals
$7 Quick and Easy Meals
Cooking With Susan, Southern Family Favorites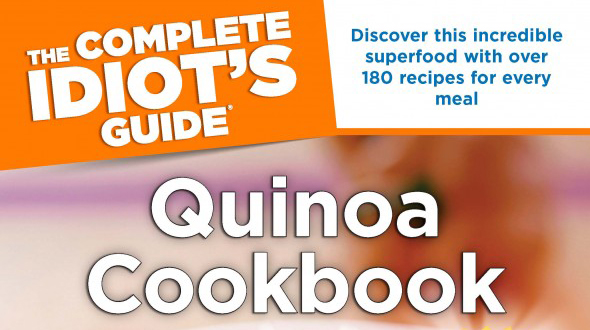 SUBSTITUTE YOURSELF SKINNY PRESS RELEASE