These chicken cutlets are paired with an elegant but easy light sauce of sugar snap peas and artichoke hearts. This dish is only 250 calories with 29g of protein!!
Serves: 4
Total Time: 35 minutes
1 cup reduced-sodium chicken broth
1 teaspoon Dijon mustard
1/2 teaspoon salt
Freshly ground pepper to taste
2 teaspoons plus 1 tablespoon flour, divided
1 pound thin-sliced chicken breast cutlets
1 tablespoon extra-virgin olive oil
8 ounces sugar snap peas, cut in half (2 cups)
1 14-ounce can quartered artichoke hearts, rinsed
1/4 cup sprouted beans, (see Note), optional
3 tablespoons minced fresh herbs, such as chives, tarragon or dill
2 teaspoons champagne vinegar, or white-wine vinegar
Whisk broth, mustard, salt, pepper and 2 teaspoons flour in a small bowl until smooth.
Sprinkle both sides of the chicken with the remaining 1 tablespoon flour.
Heat oil in a large nonstick skillet over medium-high heat. Cook the chicken in two batches, adjusting heat as necessary to prevent burning, until golden, about 2 minutes per side. Transfer the chicken to a plate; tent with foil to keep warm.
Stir the broth mixture and add to the pan along with snap peas, artichoke hearts and sprouted beans.
Bring to a simmer, stirring constantly. Reduce heat to maintain a gentle simmer and cook until the snap peas are tender-crisp, 3 to 5 minutes.
Return the chicken to the pan, nestling it into the vegetables, and simmer until heated through, 1 to 2 minutes. Remove from heat; stir in herbs and vinegar.
Catch The Bikini Chef on Bikini Lifestyles "Wine Dine and Workout" on AM 790 KABC radio in Los Angeles Saturday nights, 7pm PT or stream LIVE online at http://www.kabc.com Visit: http://www.bikinilifestyles.com Check your local TV listings for Bikini Lifestyles "Wine Dine and Workout" airings in your town!
Purchase books by The Bikini Chef:
The Complete Idiot's Guide Quinoa Cookbook available for pre-order on Amazon.com: http://www.amazon.com/Complete-Idiots-Guide-Quinoa-Cookbook/dp/1615641939/ref=sr_1_1?ie=UTF8&qid=1337916843&sr=8-1
In stores: July 3rd, 2012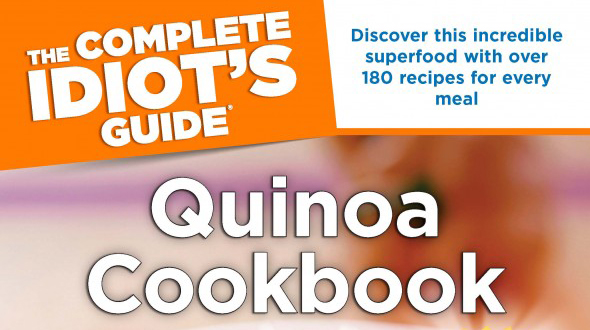 Other books by The Bikini Chef:
Substitute Yourself Skinny
Boost Your Metabolism
$7 Healthy Meals
$7 Quick and Easy Meals
$7 Pressure Cooker Meals
Cooking With Susan : Southern Family Favorites
Follow The Bikini Chef:
Chicken with Sugar Snap Peas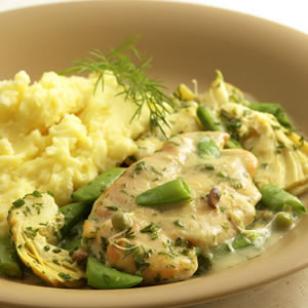 Recipe type: Yield: Prep time: Cook time: Total time:

---
Ingredients:
Directions:
Published on by Susan Irby