Citrus Ginger Aioli
Citrus flavors of lime, orange, and lemon bring this aioli to life while providing vitamin C and fiber. Combined with fresh gingerroot, this aioli is more than just a flavor addition to fresh vegetables, grilled chicken, and fish, it also gives a boost to your immune system!
Ingredients:
1 1/2 cups nonfat greek yogurt
fine zest of 1 lime
fine zest of 1/4 orange
fine zest of 1/2 lemon
juice of 1 lime
1 tablespoon fresh orange juice
1 tablespoon fresh lemon juice
2 teaspoons minced fresh ginger root
1 garlic clove, minced
pinch of sea salt
pinch of white pepper
In a medium mixing bowl, whisk together all ingredients until well combined. Chill in the refrigerator until ready to use. Use for dipping fresh vegetables or as a side sauce to grilled vegetables, top on grilled and baked chicken, fish, turkey, or pork, or use in place of mayonnaise on sandwiches, wraps, and pita pockets.
Aioli is typically a mayonnaise based dip made from scratch with eggs and oil. Substituting nonfat greek yogurt keeps protein high, calories and fat low. If yogurt is not your substitution of choice, use nonfat mayonnaise or nonfat sour cream to keep your meal #SOBikini friendly.
Catch The Bikini Chef on Bikini Lifestyles "Wine Dine and Workout" on AM 790 KABC radio in Los Angeles Saturday nights, 7pm PT or stream LIVE online at http://www.kabc.com Visit: http://www.bikinilifestyles.com Check your local TV listings for Bikini Lifestyles "Wine Dine and Workout" airings in your town!
Purchase books by The Bikini Chef:
The Complete Idiot's Guide Quinoa Cookbook available for pre-order on Amazon.com: http://www.amazon.com/Complete-Idiots-Guide-Quinoa-Cookbook/dp/1615641939/ref=sr_1_1?ie=UTF8&qid=1337916843&sr=8-1
In stores: July 3rd, 2012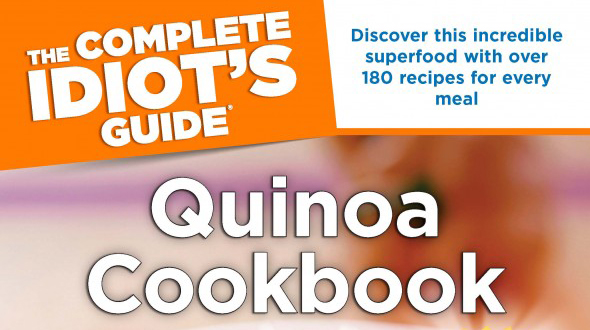 Other books by The Bikini Chef:
Substitute Yourself Skinny
Boost Your Metabolism
$7 Healthy Meals
$7 Quick and Easy Meals
$7 Pressure Cooker Meals
Cooking With Susan : Southern Family Favorites
Follow The Bikini Chef:
Citrus Ginger Aioli
Recipe type: Yield: Prep time: Cook time: Total time:

---
Ingredients:
Directions:
Published on by Susan Irby