Fresh Vegetable Relish with Basil
Recipe Type: Side Dish
Author: The Bikini Chef
Prep time: 10 mins
Cook time: 5 mins
Total time: 15 mins
Serves: 4-6
This vegetarian friendly side dish is perfect served chilled during hot summer days or use as a topping for yummy grilled burgers and chicken panini.
Ingredients
1 small English cucumber, peeled, cut into 1/2-inch dice (about 2 cups)
1/2 pint cherry tomatoes, halved (about 1 cup)
1/4 cup mild radishes, thinly sliced
3 tbsp red onion, minced
3 tbsp fresh basil leaves, thinly sliced
2 tbsp white balsamic vinegar
1 tbsp olive oil
1 tsp sugar
1/2 tsp salt
Freshly ground pepper to taste
Instructions
Place the cucumber, tomatoes, radishes, onion and basil in a bowl.
Combine the vinegar, oil, sugar, salt and pepper to taste in a small dish.
Add the vegetables.
Use your hands to toss until well mixed.
This can be made several hours ahead and refrigerated.
Before serving, drain off excess liquid and toss in basil leaves.
Catch The Bikini Chef on Bikini Lifestyles "Wine Dine and Workout" on AM 790 KABC radio in Los Angeles Saturday nights, 7pm PT or stream LIVE online at http://www.kabc.com Visit: http://www.bikinilifestyles.com Check your local TV listings for Bikini Lifestyles "Wine Dine and Workout" airings in your town!
Purchase books by The Bikini Chef:
The Complete Idiot's Guide Quinoa Cookbook available for pre-order on Amazon.com: http://www.amazon.com/Complete-Idiots-Guide-Quinoa-Cookbook/dp/1615641939/ref=sr_1_1?ie=UTF8&qid=1337916843&sr=8-1
In stores: July 3rd, 2012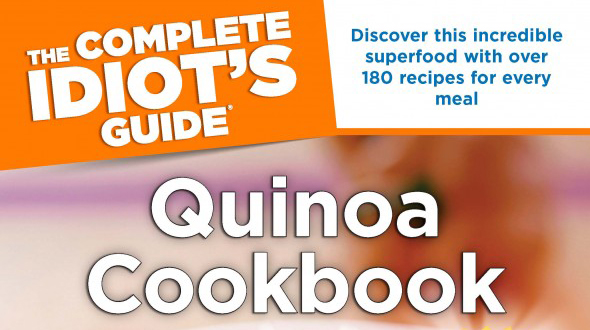 Other books by The Bikini Chef:
Substitute Yourself Skinny
Boost Your Metabolism
$7 Healthy Meals
$7 Quick and Easy Meals
$7 Pressure Cooker Meals
Cooking With Susan : Southern Family Favorites
Follow The Bikini Chef:
Fresh Vegetable Relish with Basil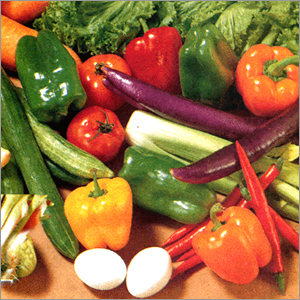 Recipe type: Yield: Prep time: Cook time: Total time:

---
Ingredients:
Directions:
Published on by Susan Irby