Vegan Cashew Cheese is a vegan foods to add change in your diet which can make a huge, positive impact on your health. Cutting out dairy in your diet can help improve your digestion and clear up some skin conditions like acne and help you feel more energized.
In our house, we have replaced milk with almond milk. We only eat cheese on the rare occasion when I make my to-die-for Caesar Salad with freshly grated parmesan cheese and our yogurt favorites have become coconut yogurt. As for the controversial coconut and saturated fat, as my dear friend JJ Virgin pointed out – eating coconut anything is better than eating preservative filled "stuff". Dairy yogurts have now been replaced with coconut "yogurt". Try it. It's pretty darn delicious.
In this recipe for Cashew Cheese, raw cashews are soaked for at least 5 hours in water and then drained and pureed with delicious ingredients like one of my favorite spices, cumin, white pepper to keep the black specs out, lemon juice and unsweetened coconut milk. Chill and you have a delicious cheese that happens to be vegan. Use it on pizzas, as a snack, and for our non-vegan friends, like me, spread it on chicken sandwiches, or just use it as a cool, tasty dip.
Nutrition per serving:
Serving size: 2 tablespoons
Calories: 99
Fat: 8.0g
Saturated fat: 1.6g
Carbohydrates: 5.7g
Sugars: 0.9g
Protein: 2.6g
Fiber: 0.5g
Sodium: 120mg
This recipe is was featured on
The Bikini Lifestyles Show
episode with guest, JJ Virgin, and is a modification from her book, The Virgin Diet Cookbook In this calorie-slashing collection, The Bikini Chef® Susan Irby offers recipes for switching up ingredients that keep calories to a minimum. Complete with serving-size suggestions and "Skinny Secret" shortcuts to trim calories in little ways, here you'll get expertly crafted recipes that include offerings for every meal of the day!
Books by The Bikini Chef®:

The Bikini Chef® Diet
Substitute Yourself Skinny
Boost Your Metabolism
The Complete Idiot's Guide Quinoa Cookbook
The Clean Separation
$7 Healthy Meals
$7 Quick and Easy Meals
$7 Pressure Cooker Meals
Cooking With Susan : Southern Family Favorites
Vegan Cashew Cheese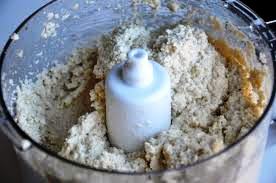 Recipe type: Yield: 2 Prep time: Cook time: Total time:
---
Vegan Cashew Cheese You don't have to be vegan to enjoy or appreciate vegan foods. Even making a small change in your diet can make a huge, positive impact on your health.
Ingredients:
1 ½ cups raw cashews, soaked in water for 5 hours or overnight

1 tablespoon lemon juice

1 ½ tablespoons unsweetened coconut milk

1 tablespoon water

¼ teaspoon white pepper

1/8 teaspoon cumin
Directions:
Make cheese: Drain cashews and puree with lemon, coconut milk, water, pepper and cumin.
If needed add a pinch of sea salt but be careful not to over-salt.
Puree until mixture begins to hold together, scraping down sides, when needed.
Published on by Susan Irby