Watermelon Salad
Recipe Type: Side Dish
Author: The Bikini Chef
Prep time: 5 mins
Cook time: 5 mins
Total time: 10 mins
Serves: 6
This refreshing cold fruit salad is packed full of antioxidants, fiber, and is a great source of water! A healthy #SOBikini recipe for entertaining, BBQs, Brunch,lunch during warm summer weather!
Ingredients
3 cups watermelon, cubed
2 cups blueberries
fine zest of 1 lemon
1 pinch of sea salt
Fresh Mint leaves, rough dice
Instructions
Cube the watermelon.
Mix cubed watermelon and blueberries together in bowl.
Add lemon zest over top of fruit.
Add salt, mint and mix.
Serve chilled.
Catch The Bikini Chef on Bikini Lifestyles "Wine Dine and Workout" on AM 790 KABC radio in Los Angeles Saturday nights, 7pm PT or stream LIVE online at http://www.kabc.com Visit: http://www.bikinilifestyles.com Check your local TV listings for Bikini Lifestyles "Wine Dine and Workout" airings in your town!
Purchase books by The Bikini Chef:
The Complete Idiot's Guide Quinoa Cookbook available for pre-order on Amazon.com: http://www.amazon.com/Complete-Idiots-Guide-Quinoa-Cookbook/dp/1615641939/ref=sr_1_1?ie=UTF8&qid=1337916843&sr=8-1
In stores: July 3rd, 2012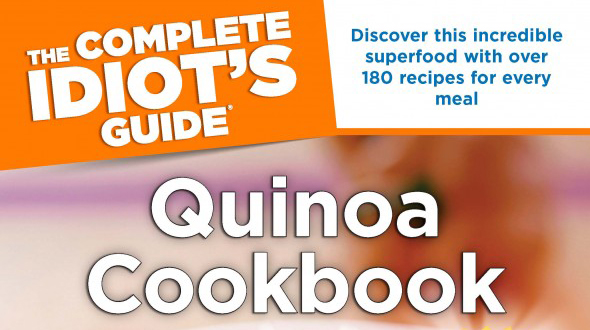 Other books by The Bikini Chef:
Substitute Yourself Skinny
Boost Your Metabolism
$7 Healthy Meals
$7 Quick and Easy Meals
$7 Pressure Cooker Meals
Cooking With Susan : Southern Family Favorites
Follow The Bikini Chef:
Watermelon Salad
Recipe type: Yield: Prep time: Cook time: Total time:

---
Ingredients:
Directions:
Published on by Susan Irby