Suffering from Achy Joints? Head to Walmart!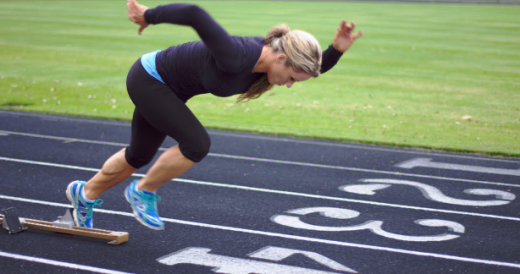 Does it hurt to get out of bed in the morning? Experiencing pain when walking up the stairs? Perhaps stiffness in the knees is commonplace after sitting for long period of time. If you experience any or all of these symptoms, don't feel alone. Joint discomfort affects people of all ages. From active youths to professional athletes to active and inactive adults, joint discomfort is real and can be mild to severe.
Common Causes of Joint Discomfort:
*Sports Injuries
While the most common occurrences of injury are found in active youths and professional athletes participating in sports such as tennis, football, baseball, soccer and more, sports injuries can occur in non-athletic individuals playing a game of ball on the weekend with friends, for example. Some of the injuries leading to joint discomfort include: broken bones, fractures, knee injuries, dislocations, and torn ligaments.
*Repetitive Physical Labor
While active, physical exercise can relieve joint discomfort and keep the body limber, the straining of joints over and over for an extended period of time wears down the cartilage that provides the cushion between bones. This loss of cartilage can cause inflammation and be a source of chronic joint discomfort.
*Excess Weight
A typical 5-pound bag of sugar, flour or anything can feel heavy when picked up. Imagine those 5 pounds or more strapped to your belly or thighs. That's a lot of weight to be carrying around. It is no secret that overweight men and women often experience back pain, discomfort in the knees and throbbing pain in the feet. This discomfort is likely the result of added pressure on the joints from carrying unwanted pounds.
For those experiencing joint discomfort, there is a bit of good news. Naturally occurring compounds in the body have been proven to ease joint discomfort and are the source of the supplement, Cosamin DS, which is available at Walmart stores nationwide. The compound, chondroitin sulfate, is a natural chemical compound found in the cartilage surrounding joints in the body. When joint discomfort exists, studies have shown that this compound may be effective in reducing joint discomfort, improving joint mobility, and reducing swelling and stiffness. As well, glucosamine is another natural compound found in the body that helps build cartilage, the supporter of healthy joints. Yet, poor dietary choices and other influences can create glucosamine depletion thereby causing joint discomfort. For years, numerous studies have linked glucosamine supplements to joint discomfort relief. One such supplement, Cosamin DS, combines these compounds, chondroitin and glucosamine, for a two-pronged approach to joint discomfort relief. Available at Walmart, Cosamin DS is a trademarked formula encompassing both chondroitin and glucosamine and is commonly used to reduce joint discomfort.
Cosamin DS is supported by health experts such as Dr. Lori Shemek, author of How to Fight FATflammation!. Read Dr. Shemek's complete article on joint discomfort and relief, here: SHOPPING FOR JOINT HEALTHY PRODUCTS AT WALMART Head to your nearest Walmart for Cosamin DS, the joint discomfort relief supplement.
By Susan Irby, CFH, CFNS
Susanirby.com
Author of Substitute Yourself Skinny | creator of The Bikini Chef® | Max Sports and Nutrition columnist | Award-winning PBS TV Host | Award-winning KABC Radio Host
This article has not been reviewed by the FDA. This content is not intended to be a substitute for professional medical advice, diagnosis or treatment. Always seek the advice of your physician or other qualified health provider with any questions you may have regarding a medical condition. Never disregard professional medical advice or delay in seeking it because of something you have read on this site.
Author's Note: This blog has been compensated by OmniChannel Health Media and its advertiser.