LAX Goes Gourmet! : Travelers may want to book their flights through LAX this travel season, going bye-bye are the not-so-bikini fast food stops. Instead, give a big hello to fresh, healthier gourmet selections from restaurants like B Grill by BOA Steakhouse.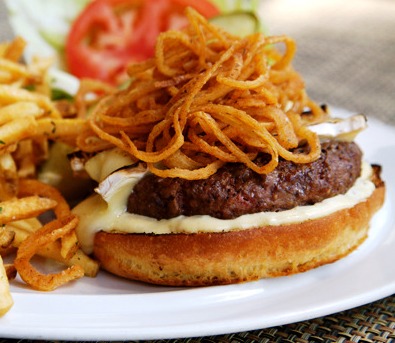 Having established some of the most well-known and successful restaurants in Los Angeles and across the globe, famed restaurant developers, Innovative Dining Group (IDG), announce the opening of B Grill by BOA Steakhouse at Terminal 7 LAX. Partnering with leading travel industry operator, Areas, together they brought the B Grill concept to life which features delicious food selections as inspired by menu favorites from BOA Steakhouse including the: BOA Burger with camembert cheese, BOA Chop Chop with artichokes, salami, chickpeas, olives, tomatoes, toasted pine nuts, and provolone cheese, and Petit Filet Mignon with red wine butter and mashed potatoes. If that is not enough to entice new travelers to stop over in the southern California region, B Grill serves breakfast daily until 10am which includes some of my favorite dishes such as Crab Cakes Benedict with poached eggs, Quiche with goat cheese, emmental cheese, and blue cheese with fresh fruit salad. B Grill features a fully stocked bar with a selection of draft and bottled beer, specialty cocktails, and fine wine.

Terminal 7 is no stranger to this gourmet LAX transformation having announced late 2012 the planned addition of over 60 new high-end restaurant, retail establishments and concessionaires. Part of a $1.5 billion effort to modernize the decades old terminal, this development embraces LA's unique qualities in style, spirit, and cuisine. Attracting top chefs such as Susan Feniger and Mary Sue Milliken of Border Grill fame, Michael Voltaggio who was recently named among Best New Chefs by Food & Wine magazine, this new approach to travel is sure to increase international tourism as well as entice business and leisure travelers to intentionally book their flights through LAX just to enjoy the gourmet food.
Look for IDG's second airport concept, Luckyfish by Sushi Roku, to open later in 2013.
With delicious fresh menu items like this, I just may have to book a trip out of LAX tomorrow!  Won't you join me?