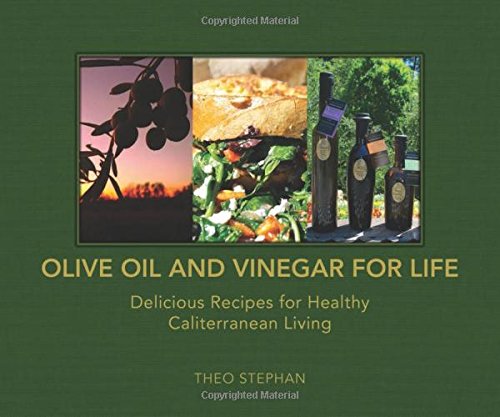 Coffee table Cookbook Olive Oil and Vinegar for Life: Delicious Recipes for Healthy Caliterranean Living written by olive oil expert Theo Stephan shares 100 original recipes including appetizers and desserts.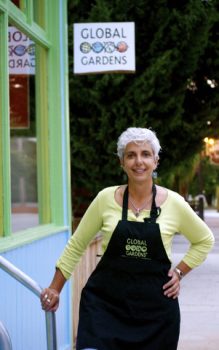 Enter to win this amazing book by Theo Stephan by registering at the top of the home page on thebikinichef.com.  
Theo plunged head first and in 1998 founded Global Gardens® and the world's first mail-order Olive Oil & Vinegar quarterly food club offering more than just EVOO, The Olive Revolution®. For the club, she shared her own recipes with each season's EVOO, balsamic fruit vinegars, and gourmet food selections. She opened a store in the town of Los Olivos.
Theo continues educating people on how to cook healthy, flavorful recipes in an easy-to-understand style, focusing on what's fresh and in season. For her first cookbook, Olive Oil and Vinegar for Life: Delicious Recipes for Healthy Caliterranean™ Living, Theo wrote the definitive book on vinegars and extra-virgin olive oils and took the photos.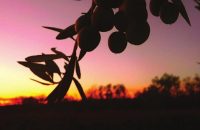 Blending the best of healthy West Coast living and New World flavors, The Olive Oil and Vinegar for Life cookbook is filled with delicious recipes for every occasion—each one created using Theo's own certified organic olive oils and vinegars from her company, Global Gardens. With an emphasis on family, entertaining, and a sustainable engagement with the natural world, Theo has developed a delicious array of recipes to reawaken the palate while embracing the modern tastes of laid-back California living.
Using the West Coast landscape as her inspiration, Theo offers 250 gorgeously photo-graphed recipes for every meal—including Amorous Avocado Soup, Lemon Veggie Chips, Pomegranate Pork BBQ, Triple Tangerine Dream, and so many more—including desserts using extra virgin olive oil. You'll also find recipes and commentary from Chef Bradley Ogden, (awarded Best Chef of California by the prestigious James Beard Foundation), and from The Food Network regular and "Healthiest Chef in America," Bill Wavrin. Learn the value of sea salt and seaweed, the truth about olive oil smoke points and how to use the right pans, plus ideas for healthy Caliterranean living no matter where home is. The Olive Oil and Vinegar for Life is an essential cookbook for health-driven foodies.
Enter win this amazing informative and beautiful book at thebikinichef.com home page. Drawing to be held on June 12, 2016. Winner to be notified by email.