GMO Foods : Are You Alarmed? via BLAB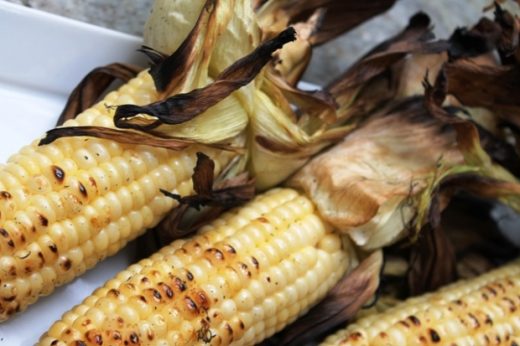 Hosted on the BLAB social media platform, view and comment on this online video discussion of GMO Foods, What are they? Should you be alarmed? What about pesticides?
GMO stands for Genetically Modified Organisms. Different than cross-breeding, genetic modification is where the DNA of a specific plant has been extracted and combined with the DNA of another in order to achieve a specific outcome. In plants, desired outcomes from genetic modification can include increasing crop yields, making the plant resistant to certain disease, making the plant more desirable for purchase such as potatoes that don't turn brown when sliced and countless other rationale for genetically modifying plants.
Moreover, genetic modification is not limited to plants, but also performed in animals. For example, this article published on SalmonNation.com was written prior to the recent Food and Drug Administration decision to allow sales of genetically modified salmon, the first animal food to be approved by the FDA for human consumption in the USA => SalmonNation.com and genetic modification is being used to speed up the process of creating leaner, more muscular pigs; read more here at Nature.com
Much still is unknown about the effects genetic modification on our environment, plant life, animals and on humans from the consumption of GMO foods. It is this uncertainty, the un-knowing, and the little that we do know that is creating great fear in people, including me. While it is logical to buy and eat organic foods and source foods from local farmers who practice organic farming techniques, it is not logical to avoid the consumption of GMO foods entirely. They are mass produced, widely used in all types of packaged food products – even the "healthy" ones – and as mentioned, GMO foods include fish, pork, chicken, beef sold at nationwide grocery chains. GMO foods are everywhere. As consumers, we are only just barely scratching the surface in our knowledge about GMO foods. Consumer education is going to be essential in helping to navigate the scary and potentially dangerous world of GMO foods.
That's the reason for this recent BLAB… to get consumer discussion on the table so that together, we can become more educated and make our own decisions about the foods we choose to eat, the foods we choose to avoid, and where we should place our efforts in advocating for labeling and banning or limiting the distribution of GMO foods.
Join the BLAB discussion here => GMO Foods : Are You Alarmed? with Cynthia Bazin, The Smart Chic, Chef Dennis Littley, AskChefDennis and more!
To learn more about GMO Foods, visit these sites:
Consumer Reports, February 2015 => GMO Foods, What You Need to Know
The Non-GMO Project => NONGMOProject.org