5 Top Inflammation Fighters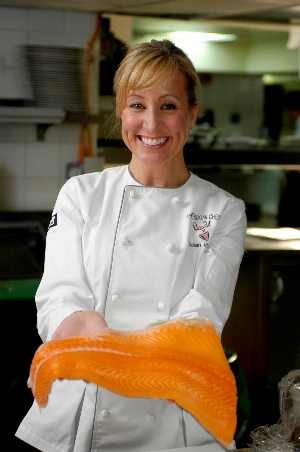 Inflammation – you've probably heard this word referred to many times as one of the core elements at the center of disease and weight gain. In fact, one of my dear friends, Dr. Lori Shemek, wrote a whole book on it, How To Fight FATflammation!
There are many ways to reduce inflammation in the body – exercise, surrounding yourself with positive energy via nature walks, spending time with positive, wellness focused friends and people, limiting the consumption of alcoholic beverages and sodas – yet there is no doubt about it, food choices (and consistent food choices) are at the top of the list for encouraging and reducing inflammation in the body.
Here are my Top 5 Wise Food Choices that fight inflammation and I eat them everyday:
1) Omega-3 Rich Foods like salmon and avocado
Yes, I eat one or the other every single day. Other Omega-3 choices: black cod, trout, and sardines
2) Gluten-free Quinoa, Sprouted Bread
Quinoa is one of the best carb sources around. It is a seed, not a grain and seeds are powerful strong body foods. When I am not eating quinoa, I enjoy a 1/2 a slice of lightly toasted sprouted bread with a tablespoon of tahini spread on it. Delicious and gives me the energy boost I need without causing inflammation.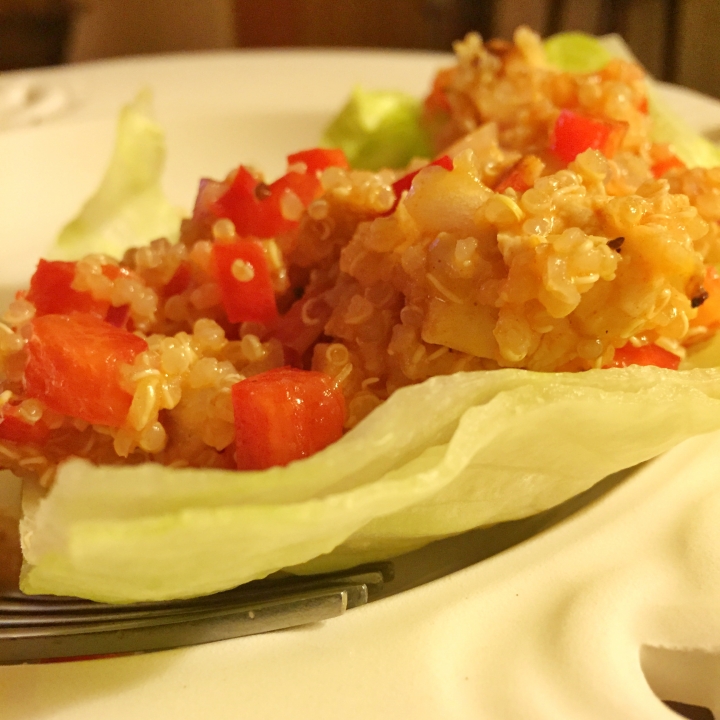 3) Nuts and Seeds
Every single day, I eat raw almonds, walnuts or cashews. Nuts are the perfect pick-me-up snack and eating them raw vs. salted not only provides more of the healing health benefits but doesn't give you that thirsty palette that often causes you to over-indulge. When it comes to seeds, black sesame seeds are some of my favorite and provide calcium, protein and more of those fat burning, skin glowing omega-3 fats. Other seed favorites: chia seeds and pumpkin.
4) Spice it UP!
I've been adding spices to my recipes for years and not just for the flavor. Spices are one of the easiest ways pack a wealth of flavor into your dishes without adding fat and calories. The bonus benefit is they are inflammation fighters! My go-to spices: cayenne pepper, turmeric, cardamom, and cumin.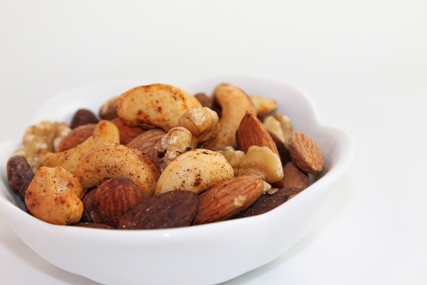 5) Fruits and Veggies
Yep, fresh fruits and vegetables win again. Fresh is best. Organic is even better! Think you can't afford organic foods? Do a little homework and look for sales in your local grocery markets. Find a local store that carries produce from local farmers. Most cities have some sort of local market supporting nearby farmers these days. Among the fresh fruits and veggies I include in my diet every single day: apples, berries – specifically organic blackberries – broccoli, kale and asparagus. One of my food tips secrets – keep fresh fruits and vegetables washed and ready to eat and placed where you and the family can see them, either front and center in the refrigerator or in easy eye reach on the countertop. Everyone is much more likely to grab these wise snack options when feeling like a little something to tie them over until dinner.
Here's to your health!