Holiday Cooking and Baking Tips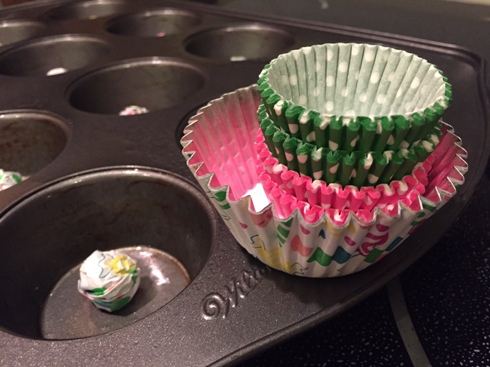 Whether you cook all of the time or you are under pressure during the holiday season to whip up something yummy, delicious, and beautifully presented, helpful hints can come in handy. Trust me, I've done enough cooking to know that when you are pressured for time or trying to please a crowd, simple notions can go right out the window.
Here are my top reminder tips to get you through the holiday cooking and baking season:
1) Refer back to this list during the next couple of months as I will probably be adding tips almost daily. 🙂
2) Cut vegetables into "like-size" pieces.
I recently made my famous Sweet Potato Casserole for a charitable Thanksgiving Dinner. When preparing potatoes, or any vegetable, really, make sure you cut them in "like-size" pieces. Making them all about the same size and thickness means they cook evenly which will give your dish a more consistent texture.
3) Don't overcook the veggies.
When it comes to green beans, brussels sprouts, and other vegetables, do your best not to overcook them. Mushy vegetables are SO 70's – at least they were when I was growing up in the South and my mom loved to make sure the vegetables were so soft a baby could eat them. But, this is especially important when it comes to potatoes. For mashed potatoes, overly cooked, mushy potatoes won't hold together when mashed and pureed. Also, they retain more moisture which equates to watery mashed potatoes. If you DO overcook the potatoes, you can "cheat" by adding a few dehydrated (ie: instant) potatoes, or cook a couple more to the al dente texture to compensate. Better to set a timer for 15 minutes, check them and re-set the timer for 5 minutes, if needed. This goes for potatoes for casseroles, too.
4) Preheat your oven.
Sounds like a simple rule, and it is. Most recipes nowadays suggest to preheat the oven, but it's is an easy rule or guideline to overlook. Yet, it is extremely important to preheat your oven so items cook properly.
5) Bring foods to room temperature.
This time of year it is very common to pre-prep dishes to where they are oven-ready. Take my Sweet Potato Casserole, for example. I made the "sweet potato" part the night before. Then, the day of the event, I took them out of the refrigerator an hour before I wanted to bake them. I preheated the oven about 15 minutes before baking and added the delicious pecan, cornflake topping. Then, they were ready for baking. By bringing them to room temperature prior to baking, the recipe will cook more evenly and closer to specified recipe times. If you put the food in straight from the refrigerator to the oven, the oven temperature will decrease a little and the food will take longer to cook. Sometimes a lot longer. 🙂
6) Set a timer for everything.
We are easily distracted most of the time. But, when the holiday season hits, distractions are at an all time high. Make sure to set a timer and if possible, set a timer that you can attach to your pants, blouse, apron, or workout gear… anything that you can attach it to while you are running around the house doing other activities.
7) Set the timer. Not "cook time".
Cook time turns off the oven. You may not want the oven off. 🙂 On turkey day one year, I set my oven to "cook time" by accident. Then, I left my husband to baste the turkey every 20 minutes while I went to take a shower. Like a loving husband would, he basted the turkey every 20 minutes, just as I instructed. The problem was I showed him how to set the timer to "cook time", not just the timer. So, he kept right on basting, but the oven was turned off. 🙁 Thanksgiving dinner was about an hour late that year, but my 25 guests (OY!) didn't seem to mind. We had lots of appetizers. Set the timer. Not the "cook time".
8) Pre-set the table.
The last thing you want to be worried about it where people are going to sit and what table cloths are clean. Do this at least 2 days ahead of time, minimum. Check table linens the week before in case anything needs to be drycleaned, thrown out or new ones purchased.
9) Cut the sugar in half.
Most recipes are created with too much sugar. I cut back on at least half the called for amount of sugar in every recipe. If it's not sweet enough to some when serving, drizzle it with some organic, raw honey. I've never had a complaint and it looks pretty. 🙂
10) Read the recipe all the way through FIRST.
Before shopping for the ingredients and before prepping and cooking, read the whole recipe… ingredients and instructions. Check your cabinets and refrigerator for basic ingredients that you think you have but oops, you don't. There is nothing worse than beginning to cook only to discover that you are missing 1 stick of butter, walnuts, or some other key ingredient for your recipe.
More tips to come…