The Ecology Center Welcomes Alice Waters
Tickets Now Available For The Ecology Center's 8th Annual Green Feast Farm-to-Table Dinner in Orange County
*HOSTED BY ALICE WATERS of Chez Panisse*
Saturday, June 18, 2016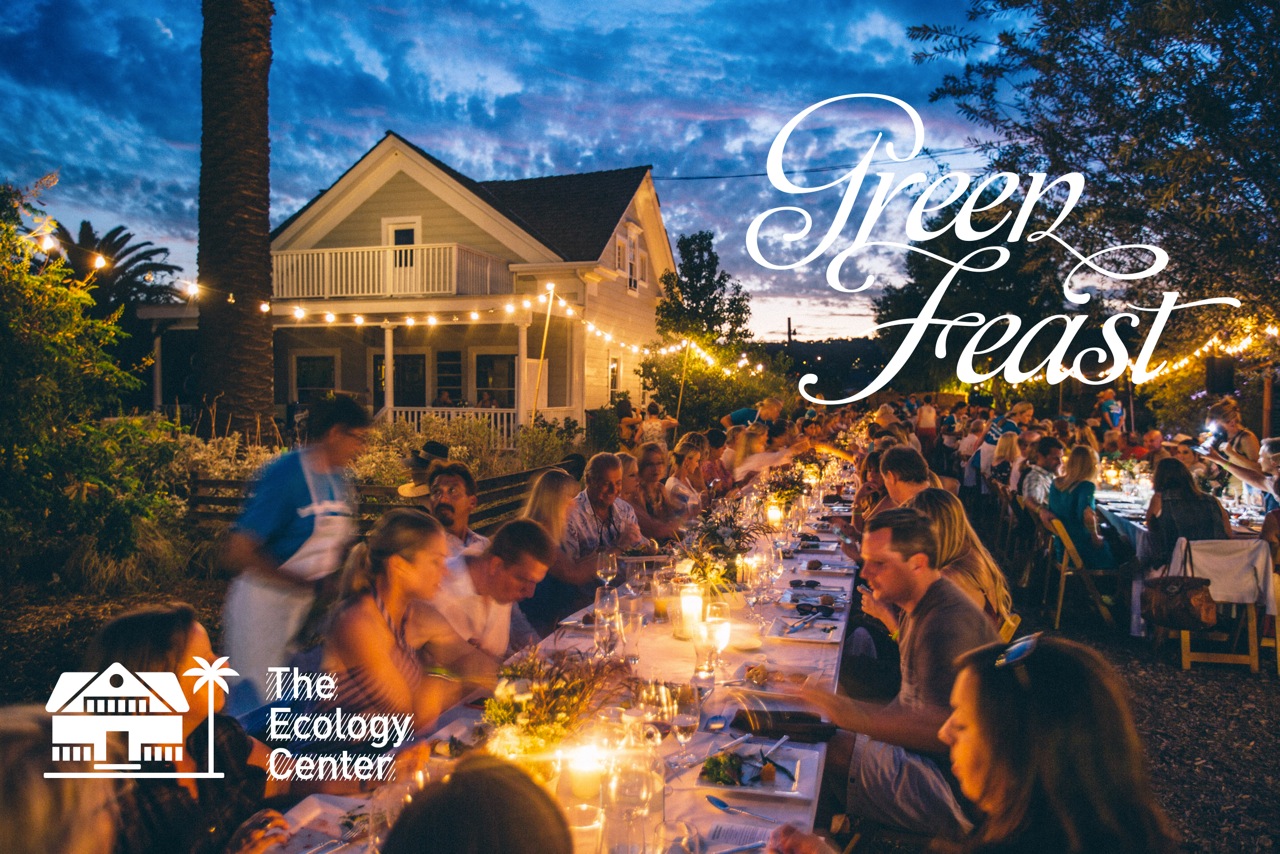 Renowned Chef, Author and Founder of the Edible Schoolyard Project celebrates The Ecology Center's work and helps to bring edible gardens to every school in Orange County
Tickets are now on sale for the 8th Annual Green Feast farm-to-table fundraiser, hosted by Chef Alice Waters on June 18th at The Ecology Center in San Juan Capistrano (32701 Alipaz Street). Recognized as the "mother of the farm-to-table movement," Waters has been an avid leader of the sustainable food effort. She pioneered the concept of eating locally and seasonally, launched Chez Panisse, one of the most renowned restaurants in the world, and created the national initiative, The Edible Schoolyard Project.
"I am honored to be a part of The Ecology Center's Green Feast this year. Edible education is taking root in Orange County thanks to the vision and dedication of Evan, his family, and the community they bring to the table. We must come together to show our children how to care for each other and value the land!"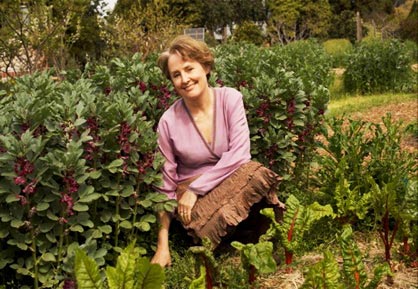 Waters has the been the direct inspiration for numerous well-recognized chefs, local champions, and organizations around the world, including The Ecology Center, Orange County's premiere eco-educational nonprofit. Waters's presence at The Ecology Center's Green Feast signals the beginning of a partnership between two like-minded organizations and a hopeful shift in Orange County's food culture.
"From its inception, Green Feast was inspired by Alice Waters, who is one of the most influential and important figures in food in the past 50 years. We are honored not only to have attracted the attention of such a respected culinary leader, but also to have her join our local community leaders, chefs and farmers in this powerful demonstration of the future of food, which is rooted in organics and sustainability," commented Evan Marks, Founder & Executive Director of The Ecology Center. "With Alice Waters's blessing at this summer's Green Feast, we will generate national and international attention for the work being done at The Ecology Center, which will include expanding our program designed to bring edible gardens to every school in Orange County and highlighting our Community Table Accord."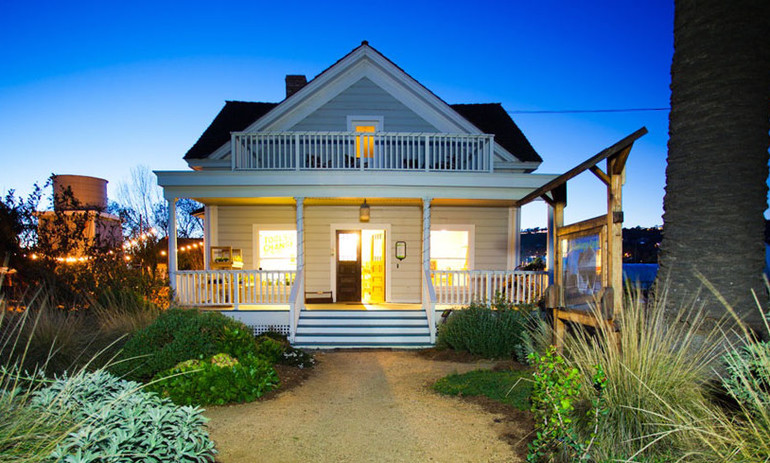 THE GROW YOUR OWN! PROGRAM:
Grow Your Own! was created by The Ecology Center as a public education program to instill the knowledge and values we need to build a humane and sustainable future. Similar to the Edible Schoolyard Project, Grow Your Own! helps students become familiar with all aspects of the food cycle and integrates gardening into the core academic curriculum. Over the past four years, Grow Your Own! has engaged thousands of local students at dozens of schools to utilize edible gardens at their campuses. The program, which is grant-subsidized by the Chipotle Cultivate Foundation, ensures fair and open access for all participants. Green Feast with Alice Waters in June 2016 will serve to promote the program and ignite its expansion through partnering with The Edible Schoolyard Project.
"Our goal has always been to use food traditions to teach, nurture, and empower the community," continued Marks. "Alice Waters's guidance and attention, along with our partnership with The Edible Schoolyard Project, will enable us to grow to reach thousands of impressionable young people in the coming years."
ABOUT 2016 GREEN FEAST EVENTS:
Green Feast is a highly acclaimed farm-to-table fundraiser pioneered by the nonprofit organization, The Ecology Center. Since its inception in 2009, Green Feast has consistently sold out every year and is hailed as "one of America's premiere farm-to-table events" by the Huffington Post. As a culinary expression of The Ecology Center's mission, Green Feast is strongly committed to community building and sustainable agriculture. At the core of Green Feast is a network of sustainable food advocates composed of award-winning chefs, farmers, ranchers, fishermen, vintners, and food artisans working together with shared values to achieve a common cause. Through Green Feast, The Ecology Center raises vital funds to continue our work transforming the spaces where we learn, live, and work into vibrant, sustainable communities.
This year, The Ecology Center will be hosting two Green Feast dinners, one on June 18, 2016 with Alice Waters, renowned author, chef and founder of Edible Schoolyard Project and Chez Panisse, with a summer dinner prepared by Chez Panisse chefs. The second will be held on September 10, 2016 with the best regional chefs, from San Diego to Los Angeles, coming together to create an inspiring, sustainable feast.
GREEN FEAST TICKET INFORMATION:
Individual tickets for Green Feast with Alice Waters are available to The Ecology Center members for $500 per guest and can be purchased at http://theecologycenter.org/events/green-feast-with-alice-waters. Annual membership for The Ecology Center starts at $50 for a full year of benefits. For more information about The Ecology Center, membership and benefits, please visit TheEcologyCenter.org. All proceeds from Green Feast will be directly invested into The Ecology Center's eco-educational programs and initiatives.
Sponsorship opportunities are available for Green Feast. Those interested may contact Vicki Marks at 949.294.6641 or vicki@theecologycenter.org.
ABOUT ALICE WATERS:
Alice Waters is a chef, author, and food activist, and founder and proprietor of Chez Panisse Restaurant in Berkeley, California. She has been a champion of local, sustainable agriculture for more than four decades. In 1995, she founded the Edible Schoolyard Project, which advocates for a free school lunch for all children and an edible education curriculum in every public school. She has been a Vice President of Slow Food International since 2002. She conceived and helped create the Yale Sustainable Food Project in 2003, and the Rome Sustainable Food Project at the American Academy in Rome in 2007. Her honors include her election as a Fellow of the American Academy of Arts and Sciences, in 2007; the Harvard Medical School's Global Environmental Citizen Award, which she shared with Kofi Annan, in 2008; and her induction into the French Legion of Honor, in 2010; and in 2015 was awarded the National Humanities Medal by President Obama, proving that the gathering at the table is a powerful means to social justice and positive change. Alice is the author of fifteen books, including New York Times bestsellers The Art of Simple Food I & II, The Edible Schoolyard: A Universal Idea.
ABOUT THE ECOLOGY CENTER:
The Ecology Center is a non-profit educational center that engages individuals, families, and students in workshops, events, field trips, interactive exhibits, and training courses that teach practical, environmental solutions at the household, workplace, and community levels. Visit TheEcologyCenter.org for more information.