PoniLox Hair Accessories – Stylishly Secure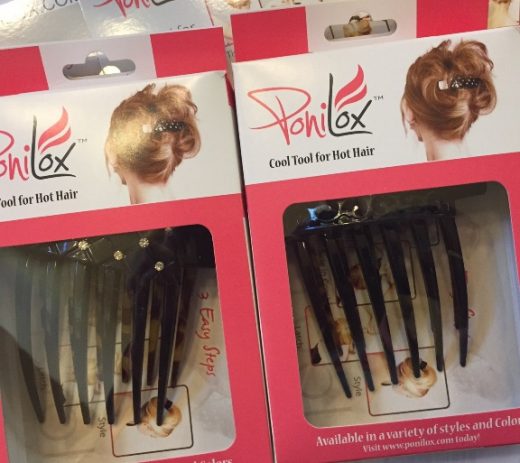 When I was asked to check out the PoniLox hair accessories, I thought they might be just another barrette or hair comb. Being truly honest with you, I don't wear a lot of hair accessories or use a lot of hair combs because they are always falling out, they break, or they just plain fall apart. So, when PoniLox arrived, I was super excited and intrigued!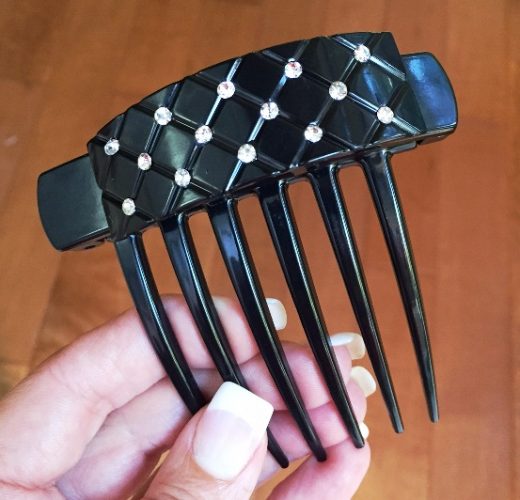 My biggest need for PoniLox is at the gym. The intense workout classes that I take require my hair be off my neck, secure and out of my face. Before PoniLox, my gym hair accessory was a simple ponytail holder. Nothing fancy, nothing cute. Just a plain old brown or black ponytail holder because that was all I could find that met my simple needs.

Enter PoniLox. A stylish barrette that pivots atop a French comb. Skeptical at first, I thought I would put the PoniLox to the ultimate stress test… a HIIT (High Intensity Interval Training) class at the gym. I followed the easy instructions on the packaging and made a ponytail, then twisted the ponytail up, inserted the PoniLox comb and latched the barrette to comb and voila', my boring ponytail just became pretty and practical. Throughout the entire class, my hair remained secure and it looked pretty darn cute!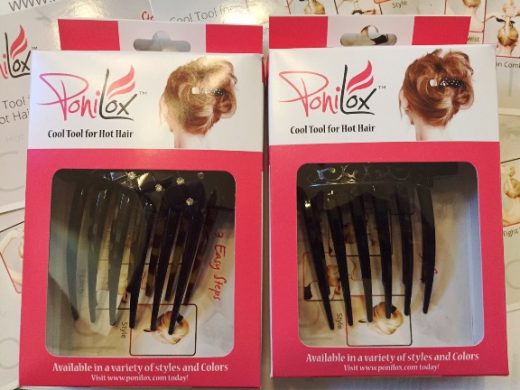 PoniLox is the perfect accessory for chignons, messy buns, ponytails, side twists, and more. It is made of high quality thick plastic with elastic that stretches for extreme comfort and all day hold. And it works! If I can use it, you can! Each package of PoniLox contains 2 barrettes with step by step visual instructions.
To order your PoniLox or for more information, visit PoniLox.com