Long Beach Joins Farm Sanctuary Meatless Monday Cities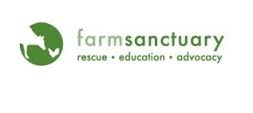 In another win for Farm Sanctuary, on Tuesday, May 19th, the Long Beach City Council voted 7-2 to pass the Meatless Monday proclamation in an effort to reduce meat consumption for both health and environmental reasons.
Farm Sanctuary is a national organization dedicated to changing the way society views and treats farm animals and to the promotion of vegan living. Other #MeatlessMonday cities includes Los Angeles, San Francisco, San Jose, Washington D.C. and Minneapolis. As the newest city to join the #MeatlessMonday ranks, Long Beach residents will be encouraged to take a break from meat at least one day per week as a way to improve their health and also environmental sustainability.
"This is a campaign designed to do nothing more than provide information concerning the impact of our food choices on our health and environment and encourage us to make healthy decisions," said Long Beach resident and Farm Sanctuary General Counsel Drew Alexis, who spearheaded the proclamation and spoke to the Long Beach City Counsel on Tuesday.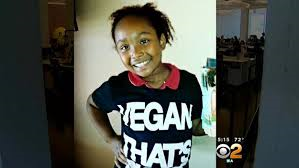 Also presenting to the City Counsel was 8-year-old Genesis Butler who is a resident of the Signal Hill community of Long Beach and is PETA's Cutest Vegan Kid 2015. Genesis persuasively spoke on the positive environmental impact of going meat-free for even just one day a week. Farm Sanctuary gathered other Long Beach residents who spoke in support of the proclamation included a restaurant manager, who saw Meatless Monday as an opportunity for local restaurants to increase business on what is typically a sluggish day of the week, and a registered dietitian, who spoke on the health benefits.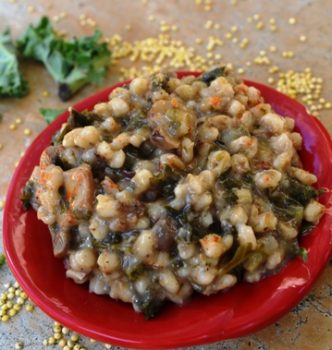 Mr. Alexis advised the City Council that according to a study by the UCLA Center for Health Policy Research, 40.7 percent of children in Long Beach are obese. The American Academy of Nutrition and Dietetics recognizes that reduced meat consumption decreases the risk of various preventable health problems. And the Johns Hopkins School of Public Health concluded that by replacing meat with equal standard servings of legumes, whole grains, or nuts one day a week, we can reduce the risk of early mortality by as much as 11 percent. He encouraged passage of the resolution as a tool to help combat obesity and other health crises.
These facts – along with facts presented by speakers including Genesis regarding the significant water use to produce meat – were compelling to members of the City Council, some of whom thanked the speakers for presenting the information and talked about participating in Meatless Mondays in their homes as a result of learning about these issues.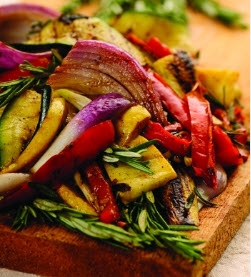 Farm Sanctuary will now reach out to community institutions, including the Long Beach Unified School District, St. Mary Medical Center, Long Beach Memorial Medical Center and other large employers, as well as area restaurants to encourage their participation in a community-based Meatless Monday campaign.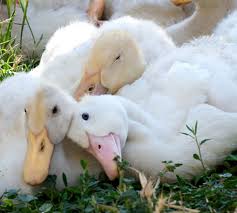 To learn more about Farm Sanctuary, visit farmsanctuary.org. Farm Sanctuary operates three shelters in New York and California that provide lifelong care for nearly 1,000 rescued farm animals, works to change laws to decrease abuse of farm animals, and promotes compassionate vegan living.