Foods That Fight Breast Cancer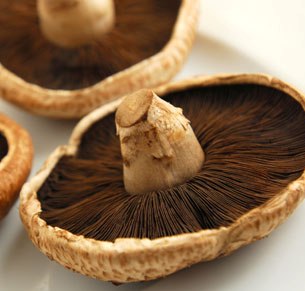 We've all likely heard by now that foods like blueberries, spinach, and kale have nutrients and anti-oxidant properties that help fight cancer. But, what about breast cancer specifically? I did a little research and there are certain minerals, anti-oxidants, and nutrient properties in general that have been shown to be effective in protecting against breast cancer. Here is what I found:
Breast Cancer Fighting Foods:
*Broccoli – Not just broccoli but cruciferous vegetables in general help prevent breast cancer. According to a Chinese study, research showed that women who ate high amounts of cruciferous vegetables had a 35% higher survival rate and the chance of recurrence was decreased by 35%. Other cruciferous vegetables include cauliflower, bok choy, horseradish, turnip, brussels sprouts, cabbage, and rapini.
*Red Bell Peppers – Red bell peppers are on the top of my list for favorite #SOBikini foods for several reasons so it is a bonus that they help in the battle against breast cancer. Red bell peppers contain bioflavonoids which are plant pigments that help prevent cancer causing cell damage by promoting strong cell formations and they are a friend to vitamin C and other anti-oxidants by working together to enhance the cell protectors. Other foods rich in bioflavonoids: raw garlic, brussels sprouts, lemons, limes, and a less common vegetable, kohlrabi which is a cousin to cabbage.
*Lentils – Studies show that women who have diet high in folate have a 44% lower risk of developing breast cancer. The suggested amount is 400 micrograms daily. Just 1 cup of lentils contains 358 mcg of folate so combine that with one orange and you're there! Other foods high in folate are mustard greens, beets, asparagus, citrus fruits, and our cruciferous friends listed above, broccoli and cauliflower.
*Mushrooms – I'm not sure who convinced me when I was a kid that mushrooms have no nutritional value. Perhaps it was my grandfather who didn't like to eat mushrooms so he figured if he convinced me they were no good for me then, I – or my mom – wouldn't make him eat them. When it comes to breast cancer, mushrooms are our friends. They are rich in phytochemicals which are plant compounds that naturally impact our health and include anti-oxidants, flavonoids, and other categories of plant nutrients. Phytochemicals are regularly linked to reducing the risk of breast cancer, among other cancers, and for good reason. Here are a few foods I love that should be added to the list of breast cancer fighting foods: sweet potatoes, radishes, and eggplant.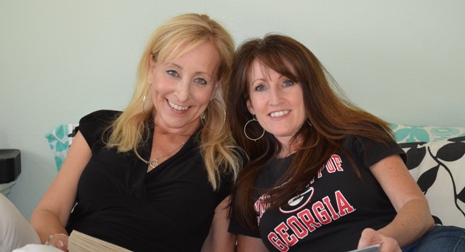 If you have a friend or family member who is battling breast cancer, hug them, love them, encourage them, and cook dinner for them using these cancer fighting foods. There are many breast cancer awareness programs to donate to, friends to support in their breast cancer walks… any donation, large or small, makes a difference in the lives of many.