Healthy and Delicious Dining at Bonefish Grill

I had the pleasure of meeting the team at Bonefish Grill in Tustin where Chef Mark Adair presents incredible seafood, just the way you want it – made to order. From grilled to sauteed, to baked, and more, the fish selection has everything to please your palate and you order the fish the way YOU like it prepared. Among the fresh fish available: Mahi Mahi, Chilean Sea Bass, Salmon, Lobster Tails, Sea Scallops and Shrimp. The Bonefish Grill in your area may even have select regional options such as Gulf Grouper and Trout.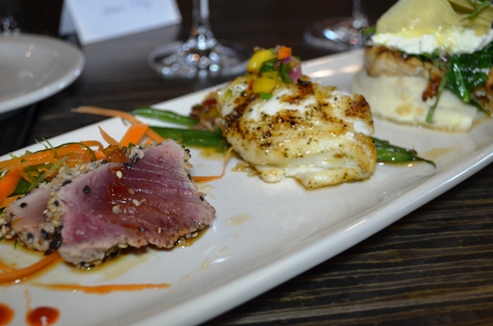 Don't worry if you are not a seafood lover. Bonefish Grill has delectable poultry and meat lovers selections that include Chicken Marsala, Fontina Pork Chop and for the real meat lovers – The Angler's Steak, an 11-ounce wood-grilled USDA Choice sirloin, an 8-ounce center cut Filet Mignon, and let's not forget the American Kobe Beef Burger dressed with Bonefish special sauce and served with house-made chips.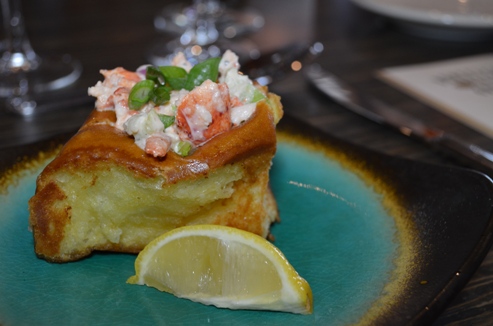 For Bonefish Grill fans everywhere, the Bang Bang Shrimp is the perfect starter and is the star of many Bonefish happy hour specials. As my Daddy says, "Sue, we're going to the 'Fish' tonight for a little Bang Bang." LOL, true story. Wagyu Beef and Ginger Dumplings, Thai Coconut Shrimp, and Maryland Crab Cakes are also terrific dinner starters.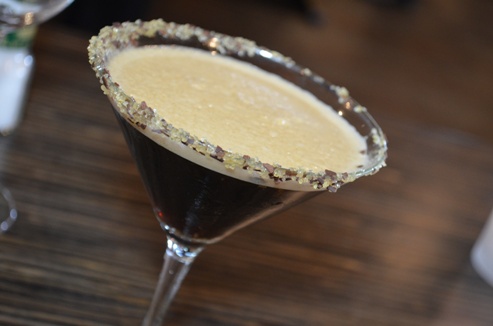 Speaking of starters, Bonefish Grill prides itself on what they call "bar-fresh" cocktails. Helmed by resident mixologist, Leigh Merritt, hand-squeezed juices and fresh herbs are just the beginning of their one-of-a-kind cocktail creations. On the menu: the Bonefish Martini featuring Stolichnaya vodka, cranberry juice, Caposaldo sparkling prosecco with a fresh orange twist; my favorite – the Fresh Cucumber Collins which is refreshing with Hendrick's, St-Germain Elderflower, English cucumber, fresh lemon and basil served up or on the rocks. Bonefish Grill also offers "wines of interest", craft beer selections, and service with a welcoming smile in style – each of the wait staff are sharply dressed in professional, white Chef-style attire that features the Bonefish Grill logo.  A touch of class I adore!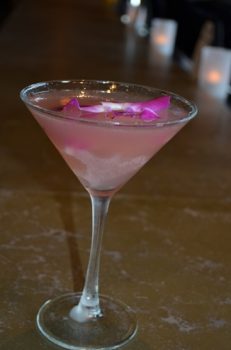 For the sweet tooth in you, Bonefish Grill offers house-made dessert selections including Creme Brulee, Macadamia Nut Brownie, and Key Lime Pie – a personal favorite.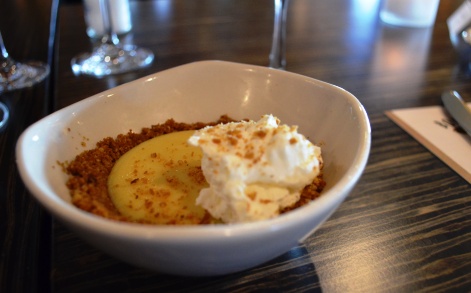 Rarely do you find a seafood restaurant that really cares about your health AND keeps the food mouth-watering delicious. Meet Bonefish Grill, the seafood restaurant that is taking the country by storm – or by sea, rather. Emphasizing fish prepared the way you like it, the delicious and varied menu at Bonefish Grill also presents their nutrition-minded style by providing you with nutritional information to help you achieve your nutritional needs. With locations coast to coast, from California to Florida, and many states in between, Bonefish Grill is one of my favorite seafood restaurants that takes you beyond seafood and more.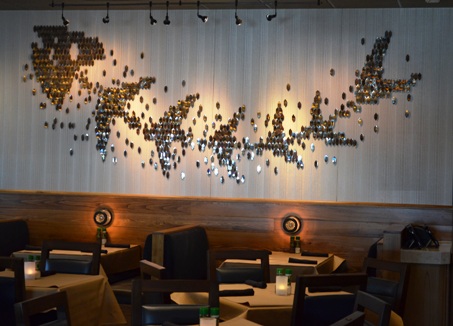 Find the Bonefish Grill in your area at: BonefishGrill.com
Southern California locations:
Bonefish Grill – Tustin
3040 El Camino Real
Tustin, CA 92782
(714) 368-7613
Off the 5 freeway at Jamboree and El Camino Real in the Market Place
Bonefish Grill – Northridge
9301 North Tampa Avenue
Northridge, CA 91324
(818) 998-3430
In the Northridge Fashion Center next to Pacific Theatres