Improve Your Digestive Fire
As my Food Healing Master, Jeff Primack, says, "You are not what you eat, only what you absorb." A healthy digestive system is essential to having strong, positive energy, avoiding stomach and intestinal pain, and is directly related to diet and nutrition.
Sounds logical, but many people consume foods on a regular basis that clog their digestive system, block natural bowel movements, and leave them feeling lethargic, experiencing pain, cramps and a poor digestive system can even lead to the build up of parasites or fungal colonies in the body. Ick! Wouldn't be easier and more comfortable to eat foods that promote an efficient and vibrant digestive fire?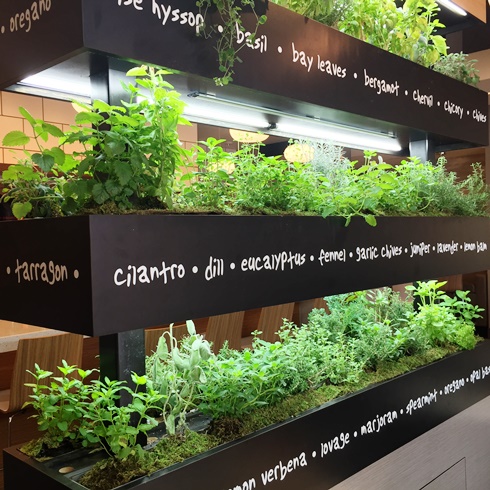 5 Tips to Improve Your Digestive Fire
*Consume probiotics first thing in the morning
– Each morning, I drink 4 to 6 ounces of water followed by drinking 1 – 2 ounces of Good Belly probiotic. Probiotic powders are also effective; I prefer Good Belly which is available in most grocery stores.
*Add clove to your diet
– Clove stimulates digestion as well as improves the body's ability to absorb nutrients. Studies show eating one organic clove after a meal promotes energy in the stomach and clove is also known to be a natural breath freshener. (see reference below)
*Eat lightly steamed green vegetables
– While raw foods are certainly nutritious, not everyone's body can easily digest raw foods. Lightly steam vegetables like broccoli, asparagus and kale for a strong digestive fire. Add in chopped fresh herbs like mint which also proves useful to digestion.
*Eat more fresh ginger root
– Ginger is an amazing food for good health. In addition to promoting a strong digestive fire, ginger naturally combats inflammation in the body, boosts the immune system, helps to calm feelings of nausea and is known to be a natural painkiller. Add a few slices to warm tea, dice and toss into virtually any dish. Ginger is delicious in salads, blended in smoothies, lightly sautéed with vegetables and proteins like chicken, fish and shrimp.
*Exercise!
– There is no way around it. Exercise is crucial to a healthy and strong digestive fire. Think about it. Sitting around in a chair at work, then in a chair in front of the television, sitting while driving in your car… the foods consumed have to work harder to be digested and absorbed in the body and the act of sitting blocks the natural flow of food through the body. At least 20 to 30 minutes of focused exercise – anything – per day will improve your digestive fire. And, it's a great idea to take a brief walk after every meal to stimulate digestion.
An added benefit of a healthy digestive fire? A naturally boosted metabolism! If foods are moving naturally and gracefully through the body and vital nutrients are being absorbed, the body will distribute proteins, fats and nutrients more effectively which naturally boosts metabolism, releases toxins and burns fat.
Reference: Conquering Any Disease, Jeff Primack; Copyright 2015