The Shop on Nemo by Cheryl Saban
CS Designs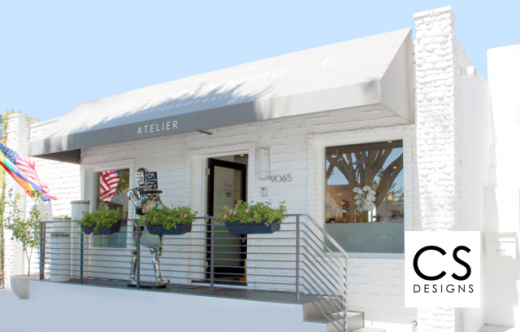 To follow the lifestyle of a Bikini Chef means to embrace health in all areas of life… food, exercise, exercise of the mind, a healthy home, fashion, travel, love of people, a desire to help others, and always seek the positive in every person and every situation. Cheryl Saban is a woman who follows that lifestyle.
To meet Cheryl Saban is to meet a woman of strength, compassion, artistry, and fashion. All at once she is both tender, fascinating and powerful. To say her new boutique on Nemo Street in West Hollywood embodies her work does not do justice to the world experience and outpouring of kindness to others that Cheryl brings to the LA community and to communities around the globe.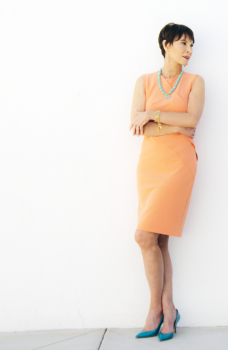 In December, I had the sheer delight of meeting Cheryl and attending her holiday boutique celebrating the opening of her new location, The Shop on Nemo. Upon entering, one is instantly calmed and can feel the warm spirit her boutique imbibes from the beautifully distinctive pieces of art Cheryl has so gracefully created.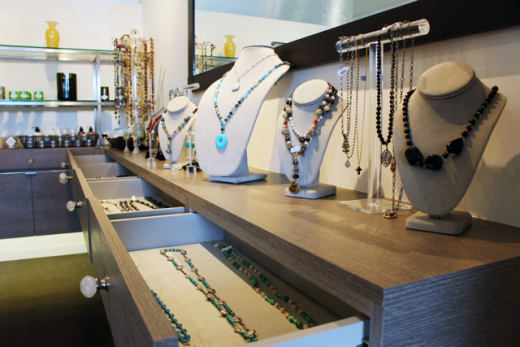 Cheryl began her artistic crafting by delving into hand-blowing glass which she states still remains one of her true artistic loves. Viewing her glass creations moves something within your soul as if you can feel the energy Cheryl poured into her work. With an emphasis on home décor, Cheryl's hand-blown glass art shines in vases and bowls some of which are artfully designed into elegant, fragrant candles.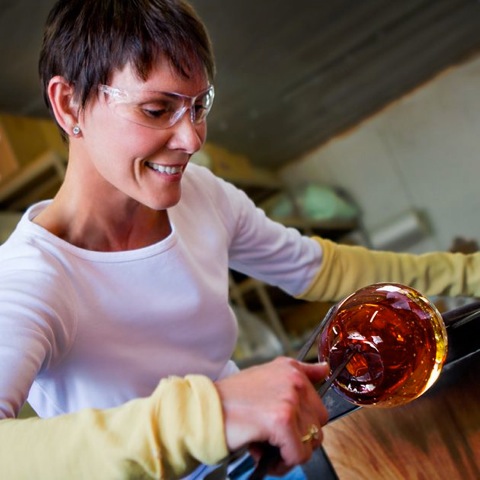 Cheryl's art reaches far beyond glass and home décor. She was appointed by President Obama to serve as a Public Delegate to the 67th General Assembly to the United Nations and finds herself traveling to countries such as Israel, Africa, and more. In her journeys, she encounters beautiful gemstones and rare stones and pieces that she crafts into stunning jewelry. Necklaces, earrings, bracelets… each has a unique story from her travels.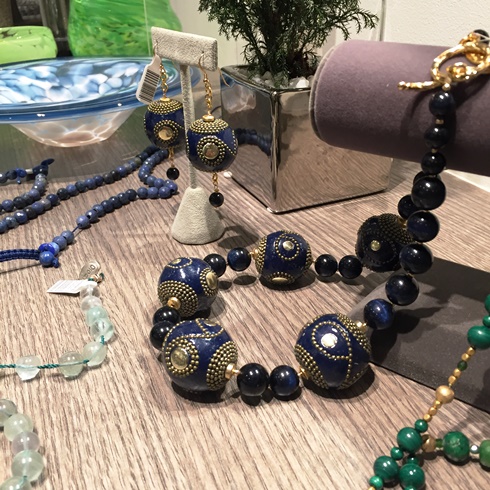 But Cheryl's passion for creating art does not stop there. She makes handcrafted luxury soaps, hand-poured candles and is author of over 14 books most with an emphasis on parenting, child-rearing and self-worth. Cheryl's authorship emulates her compassion for others as she formed the non-profit The Cheryl Saban Self-Worth Foundation for Women and Girls in 2009, and dedicated $12 million dollars to the empowerment and equality of women and girls in the U.S. and
abroad by granting funds to organizations that support education, health, advocacy, and financial independence. She is on the board of Trustees of Girl's Inc., The Clinton Foundation, Children's Hospital Los Angeles, The Saban Research Institute, and The Saban Free Clinic of Los Angeles.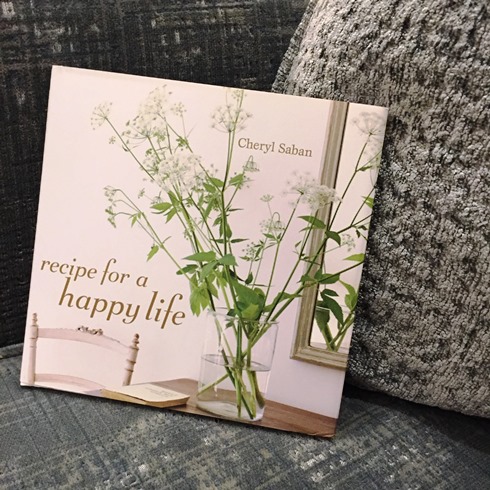 The Shop on Nemo is home to Cheryl's art, CS Designs, and houses her handmade home décor, jewelry, candles, scarves, tapestries, and books and is located at 9065 Nemo Street, West Hollywood, CA 90069. This new boutique offers gifts for men, women, wedding gifts… a little something for everyone with prices ranging from $35 to $1,500+. A quaint and welcoming boutique, The Shop on Nemo is a must visit when in Los Angeles, or shop online at CherylSabanDesigns.com.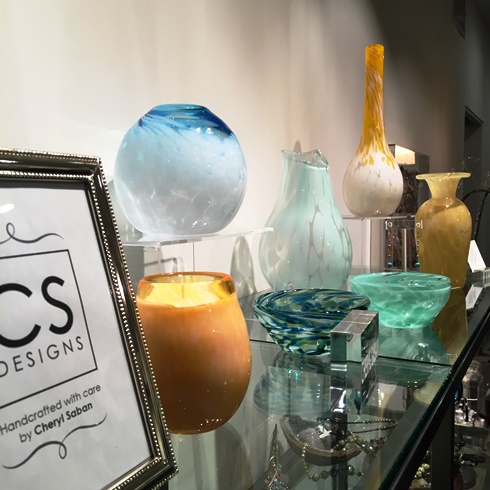 The Shop on Nemo
9065 Nemo Street
West Hollywood, CA 90069
(424) 284-3219
cherylsabandesigns.com
Facebook: CherylSabanDesigns
Instagram: CherylSabanDesigns