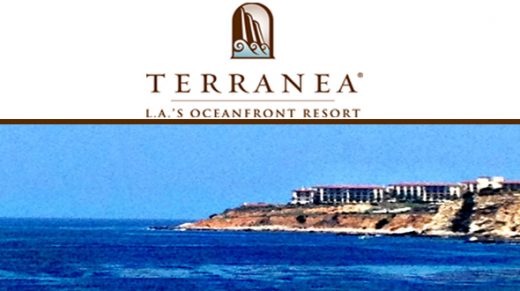 LA's magical oceanfront Terranea Resort and Spa in Rancho Palos Verdes is unmatched by beauty, serenity, and captures the hearts of singles, couples, and families. Built on the point that was the former residence of MarineLand, Terranea Resort spans 102 acres right on the cliffs of the Pacific Ocean in Southern California. But what sets Terranea Resort apart from other resort destinations is its welcoming feel amongst the elegance and refinement. Many resorts of this caliber leave you feely stuffy and uninvited, while Terranea Resort is the pinnacle of welcome.
Within the County of Los Angeles and just a shell toss from downtown Los Angeles as well as Orange County, Terranea Resort is the hidden gem vacation for Southern California residents as well as a luxurious destination spot for guests across the USA and abroad.
From entering the resort in the lavishly beautiful and comfortable lobby, relaxing at Terranea is just a matter of choosing between sitting poolside at one of their three ocean view pools, visiting the spectacular Spa at Terranea soaking in ocean views while resting in one of the spa lounges, or enjoying a stroll through the outdoor gardens, along the oceanview path, or stepping down to the beach for a walk in the sand.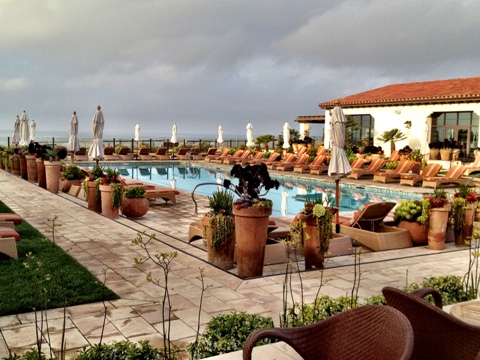 The Spa at Terranea boasts 50,000 square feet of beautiful oceanfront offerings in the Spa, Fitness and Wellness Center and Salon. A few of the highlights include the outdoor pool, expansive fitness center that features comprehensive fitness cardio machines, free weights, pilates equipment, and a gorgeous ocean view yoga studio. Working out and relaxing has never looked or felt better than at Spa at Terranea. A complete offering of spa treatments and packages such as Power of Stone using basalt stones, Ocean Prelude seaweed wrap and saltwater bath, or Volcanic Clay Wrap. Couples can enjoy a massage which features a romantic indoor fireplace setting.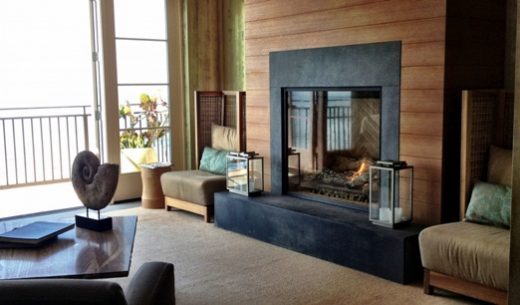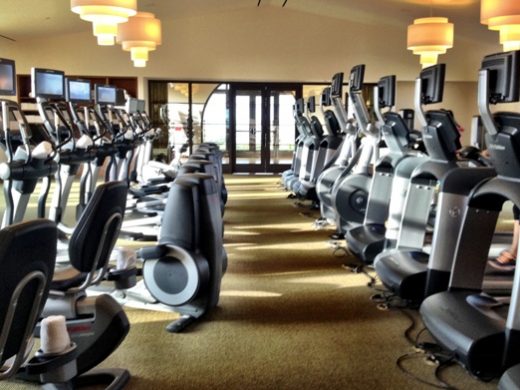 When it comes to dining, the Terranea Resort dining experience encompasses a collection of eight restaurants, bars, cafes, and lounges each with its own approach and style. Starting at the top, award-winning Chef Michael Fiorelli helms the resort's classic dining experience at Mar'Sel (pronounced mar-cell). Who doesn't love Chef Fiorelli! A great smile, fun demeanor, positive attitude and delicious cuisine, Chef Michael Fiorelli brings experience from such classic, favorite restaurants as The Little Nell in Aspen, Colorado, and most recently before Terranea Resort, at SimonLA with Chef Kerry Simon. Chef Fiorelli produces the finest dishes with flavors from his on-site garden that enhance already delicious tastes of hawaiian hamachi, spanish octopus, and steelhead trout. Always a fan of duck, Fiorelli's Roasted California Duck Breast was my personal favorite served with black grapes, wild arugula, hen of the woods mushrooms, and a hint of Kendall Farm's creme fraiche. For a truly decadent experience, Mar'sel offers Wagyu beef served with garden vegetables from Fiorelli's on-site garden, a real treat for your dining experience. Not to be overlooked is Mar'sel's wine selection by Sommelier Steven Ashworth. Steven is definitely not your snobbish sommelier. Steven brings as much delight in serving the wine as the wine selections themselves. Featuring an all-encompassing world region wine list to please even the most discerning of palates, guests can also sip on Mar'sel signature cocktails such as Blood Orange Caipirinha, L'Poire Rouge, and Mar'sel Mule.
Terranea's restaurant, Bashi, helmed by Chef Bruce Nguyen, blends contemporary Asian flavors and seasonal local ingredients in a casual elegant setting with poolside and ocean views. Five-Spice Roasted Duck, Lemongrass-Chili Roasted Chicken, and more than 17 varieties of sake are a few of the Asian-inspired finds guests savor here.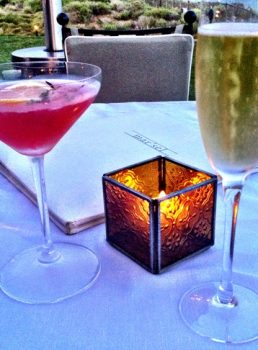 Soak in spectacular California sunsets indoor or outdoor at Terranea's Nelson's… casual dining by outdoor fire pits, dog friendly picnic table dining, or relax inside watching sports events while basking in incredible views of Catalina Island and Point Vincente Lighthouse. On the menu here: delight in CrabCake sliders, Mahi Tacos, and Sweet Potato Fries. Recognized as one of the top ten eco-friendly bars in the United States, Nelson's furnishings are made from recycled materials including the bar countertop made from recycled wine bottles. Named as a tribute to Mike Nelson, the character played by Lloyd Bridges in the Sea Hunt television series which was filmed often at Marineland nearly 50 years ago, Nelson's is the perfect afternoon dining spot to enjoy the views and grab a beer choosing from a selection micro-brews or specialty blended drinks. Each distinctive Terranea restaurant offers signature menus and is open to both guests and non-guests of the resort making it a special destination dining spot for locals.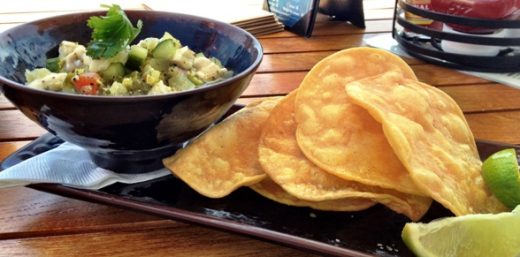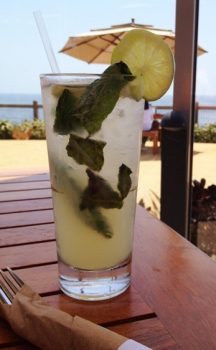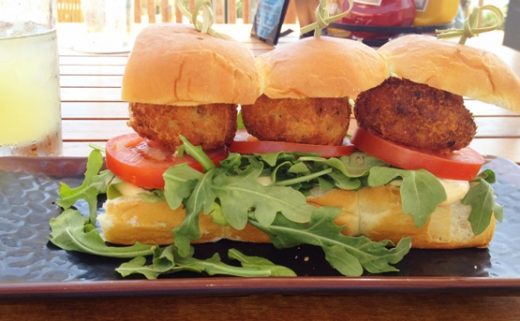 One of the most special finds at Terranea Resort is Pointe Discovery which promotes an active, healthy, #SOBikini lifestyle through golf at The Links at Terranea, an award-winning 9-hole 3 par golf course, stand-up paddleboarding, kayaking, horseback riding, whale watching, and more activities such as a private guided hike along the coastline on hiking trails for beginner to advanced. Director of All Things Fun (yes, that really is her title), Marissa Edwards and her team will assist you in planning your aqua-terra activities and be there to guide you through. A fantastic team of experts, Pointe Discovery at Terranea Resort takes pride in customizing activities for kids both young and old(er).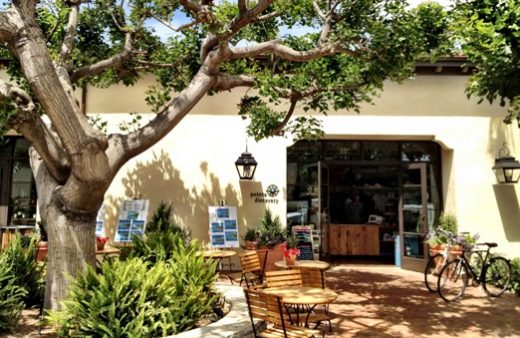 Spacious guest rooms and suites with ocean view balconies ensure a luxurious night's rest or enjoy "in-home" privacy in one of Terranea's Golf Villas, Vacation Casitas or Spa Club Bungalows where you will find outdoor fireplaces, large outdoor terraces, full kitchens, living rooms, and a private garage. Visit TERRANEA.COM for specific accommodation features and reservations.
Visit the Terranea, LA's Oceanfront Resort, website for breathtaking photos and accommodations: TERRANEA RESORT AND SPA
TERRANEA RESORT AND SPA
LA's Oceanfront Resort
100 Terranea Way
Rancho Palos Verdes, CA 90275
INFORMATION: (310) 265-2800
RESERVATIONS: (866) 802-8000
www.terrenea.com
Terranea Resort on Bikini Lifestyles "Wine, Dine, and Workout"! Hear Marketing Director, Jessie Pound, Mar'sel Executive Chef Michael Fiorelli and Terranea's Director of All Things Fun Marissa Edwards with host, The Bikini Chef® on AM 790 KABC Radio Saturday, July 14! In case you missed the show, catch the podcast at THEBIKINICHEF.COM !