Summer Nights at the Hollywood Bowl
For as long as I've lived in the Los Angeles area, one of my favorite Summer activities is going to an outdoor concert at the Hollywood Bowl. Whether you have box seats at the "Bowl", as it is commonly referred to, or bench seats, a night at the Hollywood Bowl is a magical, unforgettable, enchanting experience. Sitting beneath the stars in the Hollywood Hills sipping wine and dining on gourmet cuisine from famed Patina Restaurant Group, one cannot help but feel the nostalgia from life at the Bowl. Since the Los Angeles Philharmonic's first performance in 1921, the Hollywood Bowl has been home to some of the world's most famous celebrities, musicians, rock stars, and classical artists. Most recently, Venezuelan native, conductor Gustavo Dudamel joined the Hollywood Bowl team as Music Director of the Los Angeles Philharmonic where he is now in his fifth season. Under the direction of Gustavo, the Philharmonic has expanded its musical offerings as well as community outreach to youths around the world through projects such as Youth Orchestra Los Angeles which brings music to children in underserved communities in Los Angeles inspiring similar efforts throughout the United States, Sweden, and Scotland as well as Gustavo's homeland of Venezuela.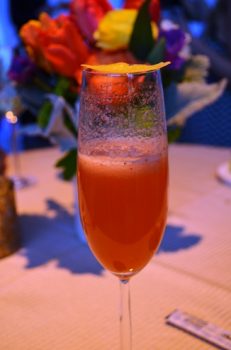 This Summer, Hollywood Bowl concerts include an all-Beethoven evening, the third installment of Americas and Americans, a one-night-only double bill of Italian opera, Mascagni's Cavalliera rusticana and Leoncavallo's Pagliacci. Also enjoy Jazz at the Bowl with Herbie Hancock, Boz Scaggs, Lee Ritenour, The Count Basie Orchestra and more legendary jazz artists. Kids are always welcome at the Bowl and will be delightfully entertained with a Sound of Music Sing-A-Long, Grease Sing-A-Long, movie nights and The Simpson's 25th Anniversary Fireworks Finale. For a complete concert guide and tickets, visit HollywoodBowl.com or call (323) 850-2000 or toll free at (800) 745-3000. Box office hours are Tuesday through Sunday, 12pm to 6pm Pacific Standard Time.


A must-do for your evening at the Hollywood Bowl is to arrive early and enjoy al fresco dining at one of the Bowl's premiere dining venues. Since world re-knowned Chef Joachim Splichal brought his Patina Restaurant Group to the Hollywood Bowl, dining at the Bowl has never been more delicious, varied, and inspiring. Executive Chef Vincent Valenzona and his team provide service with a smile and gourmet cuisines to please every palate. The Rooftop Grill is a twist on the classic steakhouse offering mesquite grilled steaks, fresh seafood, and farmers market fare. For true fish lovers, the Nishi Sushi Bar features Master sushi Chef Travis Kamiyama preparing fresh sushi and Japanese delicacies daily from the onsite sushi kichen and bar. Made-to-order sushi platters, Jubako boxes, and traditional sushi favorites like California rolls, Rainbow rolls, and Spicy tuna rolls, fresh sushi can be delivered to your box before show time, if you so desire.
Freshly prepared Panzanella, Pulled Pork Sliders, Fried Chicken and Grits, Pork Belly and Summer Succotash from Chef Fernando Darin will delight your tastebuds in the new al fresco Wine Bar and lounge. Curated wine, craft beer, and soju cocktails as well as the new apertif menu featuring quina wines, vermouths, Port, and Sherry bar are the perfect compliment to your pre-concert dining experience.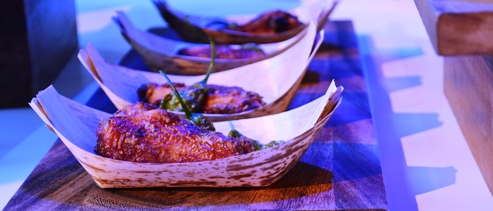 Prefer to dine at your box or seat? Picnic fare is beautifully presented in a box or basket and available for pick up or delivered to your box pre-arrival. Among the mouth-watering picnic selections are Sweet Glazed Cinnamon Rolls, Whole Rotisserie Chicken, Lemon Poached Atlantic Salmon, Pan Seared Flat Iron Steak, Country Style Potato Salad, Summer Strawberries, Citrus Scented Quinoa Salad and housemade Chocolate "Moon Pie". Specialty burgers and three course menus are also available with a selection of fine wines and Patina signature Champagne, bottled water, coffee and tea. For details, to make a reservation or to order your dinner, visit PatinaGroup.com/bowl or call (323) 850-1885.


Whether you live in the Los Angeles and Orange County area or are visiting this Summer, add a concert at the Hollywood Bowl and pre-concert dining experience to your "things we must do" calendar. A magical night under the stars sipping wine, listening to star-studded musical performances, savoring freshly prepared gourmet cuisines… Summer doesn't get any finer.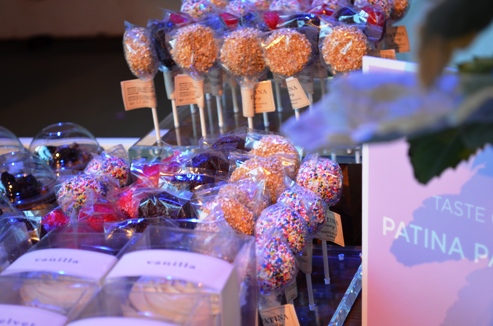 Hollywood Bowl
Highland Avenue in Los Angeles
(323) 850-1885
www.hollywoodbowl.com