Weight Loss: Attitude is Everything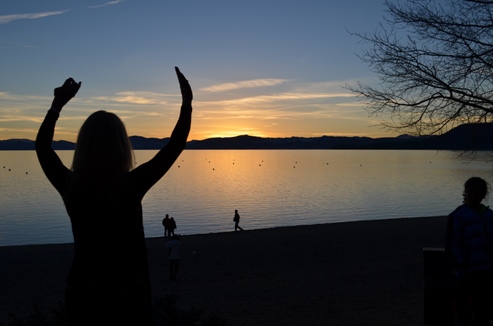 The most popular New Year's resolution year after year is weight loss.  This year, join me in throwing out the resolutions and bringing on the revolutions!  Let's make a permanent healthy lifestyle change together!  Ready? The 30-Day Bikini Body Challenge begins NOW!  Every successful challenge begins with a healthy toolbox. The most essential element in our Bikini Body Challenge toolbox is a positive attitude.  Get to work on yours now.  Read this and put these tips into practice before you begin the Challenge.  Share your comments and photo "bomb" your journal over the next 15 days. Post your pics on our Facebook page:  
Bon Appetit Food Journal
*Set realistic goals. Set a realistic goal towards how much weight you want to lose.  Thirty pounds, ten pounds? Write it down.  Writing down your goals helps you see them and understand them.
*Start a journal or log of the foods you eat each day including snacks, that one bite of cake, those couple of crackers, that glass of wine or cocktail.  Write down how each food item is prepared.  For example, creamed spinach, fried chicken, grilled fish on a hoagie bun with mayonnaise.  Everything you put in your mouth goes on the piece of paper.  Keep this log for 7 days straight.  Yes, that includes weekends.  We'll keep this journal throughout our 30-Day Challenge.  Throughout the Challenge, you will see how your food habits change in a positive way.
*After 7 days, pinpoint areas or times of day when you eat the most.  Is it lunch, dinner or in between meals? This will help you recognize snacking trigger points as we go through the Challenge.
*Look for common foods and trends.  ie: I tend to eat lots of tortilla chips around 4pm in the afternoon.  Candy seems to be a hot item for me.  I start out my day eating bagels and cream cheese (a surefire bikini body stopper which we will overcome).
*Highlight areas where you can start now to incorporate fresh ingredients like fresh strawberries, blueberries, or raspsberries in the morning. Craving crunch and a snack in the afternoon? Have an apple handy.  Hate apples? Grab a pear.  Do most of my dinners include heavy starches like potatoes and bread? Perhaps I can substitute a flavorful quinoa or barley dish a couple of times a week.  Ask yourself, do I really need this bread?
*Implement small changes daily and keep tracking them.  Give yourself a pat on the back when you notice you've practically stopped nibbling on candy and substituted it with a few healthier almonds.
*Seek out others with similar goals and share your success with them.  Success breeds success.
*Approach less supportive people with a positive message.  For example, a "best friend" may say, "You look great. You don't need to lose weight".  Respond by saying, "These foods make me feel better and they taste good, too. You should try them!"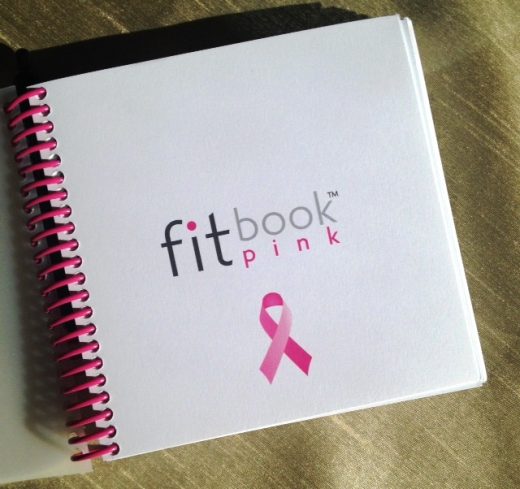 Beginning a journal of the foods you eat NOW will help you see what you actually consume on a regular basis and will provide the foundation to a practical approach to living a healthy bikini lifestyle.  You can use a notebook or two of my favorite journals are:  fitbook, by Angela Menzanares www.getfitbook.com and Positive Portions, by Shannon Hammer  www.positiveportions.com.  Both are comprehensive and are written by two fantastic women who consistently inspire and educate others on living a healthier lifestyle.
Remember that list of things you love about yourself, on those days when you are tempted to pig out on cheese dip and nachos, go back to your list.  Read it ten times if you need to.  Call, Tweet, Facebook or text one of your friends with a similar goal and make a date to go on a walk together, even if it is a virtual walk across the miles.  The sooner the better.  Get right back to making the healthier food choices and your body will respond in a positive way!
Can't wait to begin the Bikini Body Challenge with you; make every day a healthy bikini day!  Join the Challenge buy making your purchase here:  30-Day Bikini Body Challenge
The 30-Day Challenge is the perfect prelude to The Bikini Chef® Diet plan and is free with every The Bikini Chef® Diet purchase.  Or, purchase the Challenge for only $10!
Susan
® APPROVED" width="326″ height="326″ />