Marathon Training : 5 Reasons to Treadmill Train
Running a marathon is a test of endurance and willpower. It requires pushing the mind and body past perceived limitations through persistent and consistent training. Many factors will determine how long the training period needs to be and what types of training should be incorporated. Among the training workouts I have incorporated into my marathon training are treadmill workouts.
Running on the road has the benefit of practicing speed and endurance in the elements of heat, cold, rain, rugged terrain, practicing street hills and more. Training on the treadmill can also have benefits. Here are 5 key reasons I recommend including treadmill training in your marathon training regimen:

5 REASONS TO TREADMILL TRAIN:
1) Controlled Environment
As I mentioned above, running outdoors is vital to training for several reasons, however, it is also advantageous to train in an environment out of the heat, cold, or rain and where there are no stop lights, cars, or other factors that may interfere with your ability to focus. The controlled environment a treadmill creates can really allow you flexibility in the training process without worrying about the heat, the need for additional water, and the many other factors that come with long distance running on the road.
2) Work on Speed
Even if speed is not your primary goal in running and finishing a marathon, training at different speeds can improve your overall performance no matter what your level of experience. Begin at a normal pace and then challenge yourself by increasing the speed little by little or increase it all at once and hold the faster pace for a mile or several miles. The goal is to get your legs accustomed to the faster pace which will also work on building a stronger heart and increase your mental stamina. Training at different running paces will help improve total body conditioning as well, which is essential to a long run.
3) Practice Hills
Most marathon courses have some kind of hills. Training on a treadmill allows you to adjust the degree of incline while maintaining speed. Listen to your body – if the speed or degree of incline feel overwhelming, it is easy to slow down or adjust the incline percentage. The treadmill is a great way to increase your endurance capabilities and speed and allow you to test the outer limits of your training.
4) Minimize the Shock Factor
While incorporating several different types of workouts into your training is important, – I include water workouts, HIIT (high intensity interval training workouts), and Strength and Conditioning workouts into my training – you will also be doing a lot of running! Running the streets everyday can give your feet, legs and body a pounding. Most treadmills offer some supportive cushion to the blow that comes from pounding the pavement. Treadmill train a couple of times per week to practice speed, endurance and hills but to also give your body a slight break from the hard surface of the street.
5) Interval Train
As much as interval training in a class at a gym supports cardiovascular health, muscle development, strength, and stamina, the same benefits can be achieved on the treadmill and targeted towards perfecting running technique and endurance. On the treadmill, practice speed for 2 miles, hills for 2 miles, practice short sprints followed by a more moderate pace. Mix it up and use the capabilities of the treadmill to improve your performance capabilities in a "safe" environment where you know if you have pushed too far, you are just a short distance away from a restroom, bench, or workout partner to help you recover.
Ready to train? Push your fears aside and get your running shoes on!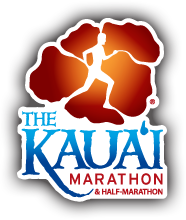 The Kauai Marathon is Sunday, September 6. Come run with us OR join in the pre- and post-race festivities taking place all through Poipu Beach on the beautiful Garden Isle. To register and for more information, visit TheKauaiMarathon.com