Marathon Training : Recovery Runs
You've run, cross-trained, done water workouts, and now you've just completed your long run day. Logic would tell you the day after long run day would be a rest day. Au contraire (to the contrary)! Next day recovery runs are essential to a good marathon training program, here's why:
5 Reasons You Need Recovery Runs:
1) Releases the Muscles
Long run days entail running 10, 13, 18, 20 miles or more. Most likely your muscles feel tight, some parts may feel sore, your feet may feel tired and those are key reasons to jump back out there and go for a quick 4 miles. In layman's terms, going for a shorter run the day after a long run (or hard run, as they are often referred to), actually helps release some of the tightness, helps release tense muscles and also helps relax the brain much like working out the day after a tough workout. Want to loosen up tight muscles and joints? Go for a run!
2) Overcomes Fatigue
Are you laughing? You may be thinking, "I just completed an intense long run, how is running again the next day going to help with fatigue?" That is the whole point. Starting "fresh" while still feeling some muscle fatigue from the day before will train your body and mind to push through the fatigue. During long, hard runs, your leg muscles, arms, core, and mental focus start to wear out. Practicing pushing beyond those limits is an essential part of training and a recovery run allows you to benefit in your training from the fatigue without having to complete a full, long, hard run.
3) Improves Communication
The act of running is a motor skill that requires communication between the brain and the muscles. Recently on a Periscope, I was referring to "talking to my legs". I meant that. Running requires my mind telling the muscles in my legs to "get with the program; we are running today". The communication between the mind and the muscles is essential to success whether you are running two miles or 22 miles. If the mind is weak, you will struggle. If the legs are weak and the mind is strong, you will struggle. Part of training is to get the mind and the legs in sync so that they are both performing an optimal levels. That takes practice and training.
4) Improves Adaption
Have you ever had a day where you pushed really hard in a workout, in a group activity that maybe you only do once a year such as a volleyball game or a long, fast bike ride with friends? Your body carried you through the intensity but then everything returned to normal after that. There was no need to push further so your mind said to your muscles, "hey, you got off easy. We are going back to our regular training now." Recovery runs let your legs, arms, core, and mind know for certain that "HEY, this IS THE NEW PROGRAM! This is what we are doing. Get used to it 'cause we are not stopping." Recovery runs the day after an intense, long duration, tough run indicate to the muscles that the intense run was not a one time thing. You, your mind and your body are in it for the long haul.
5) Ups Your Mental Game
A friend of mine who is a multi-marathoner said that running a marathon is 50% physical conditioning and 50% mental. I completely agree with her. If your head is in the game, that's half the battle. In training for this marathon, I was out on a 13-mile run. It was the first 13-miler I had done in awhile. I struggled and struggled through. I finished the 13 but it wasn't pretty. My mind fought against the process. Thoughts like "I can't do this. This is too hard. The Kauai Marathon has lots of hills. I don't run hills. It's too hot" and on and on the doubt and fear and whining played in my head but the stubbornness and determination in my heart won out. Getting back on the road the day after you have pushed your limits both mentally and physically is going to drastically improve your mental stamina which will help carry you through on race day. Are you ready? Get those running shoes on.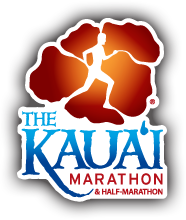 There is still time to join me on The Kauai Marathon, Sunday, September 6, 2015. Details and registration are here: The Kauai Marathon