Broccoli Medley
Recipe Type: Side Dish
Author: The Bikini Chef
Prep time: 20 mins
Cook time: 30 mins
Total time: 50 mins
Serves: 6
Easy recipe packed full of flavor and nutrients… Vitamin A, antioxidant-rich broccoli is also filling due to its high fiber content. Apple and golden currants give this recipe a natural sweetness. Perfect as lunch or brunch entree, or serve as a side dish to healthy protein like grilled chicken.
Ingredients
2 heads fresh broccoli, washed, stems cut
1/4 cup of slivered almonds or whole almonds, if preferred
1/4 cup golden currants
3/4 golden delicious apple, diced with skin on
Vinaigrette Dressing:
1/3 cup grapefruit juice
1 tablespoon balsamic vinegar
1/2 cup olive oil
1 heaping tablespoon fresh, chopped tarragon
1 1/2 tsp sugar
1 tsp sea salt
black pepper to taste
Instructions
Preheat oven to 250*. Blanch broccoli in boiling salted water for 1 minute. Drain and transfer immediately to an ice bath. Let rest for 5 minutes. Drain well. Pat dry with paper towels, if necessary. *NOTE: This step can be made ahead and broccoli placed in the refrigerator until ready to use.
Place almonds on a baking sheet and bake until lightly toasted, about 15 to 20 minutes.
Place broccoli on serving platter.
Sprinkle currants, apples and almonds over broccoli.
Ladle vinaigrette over broccoli.
Catch The Bikini Chef on Bikini Lifestyles "Wine Dine and Workout" on AM 790 KABC radio in Los Angeles Saturday nights, 7pm PT or stream LIVE online at http://www.kabc.com Visit: http://www.bikinilifestyles.com Check your local TV listings for Bikini Lifestyles "Wine Dine and Workout" airings in your town!
Purchase books by The Bikini Chef:
The Complete Idiot's Guide Quinoa Cookbook available for pre-order on Amazon.com: http://www.amazon.com/Complete-Idiots-Guide-Quinoa-Cookbook/dp/1615641939/ref=sr_1_1?ie=UTF8&qid=1337916843&sr=8-1
In stores: July 3rd, 2012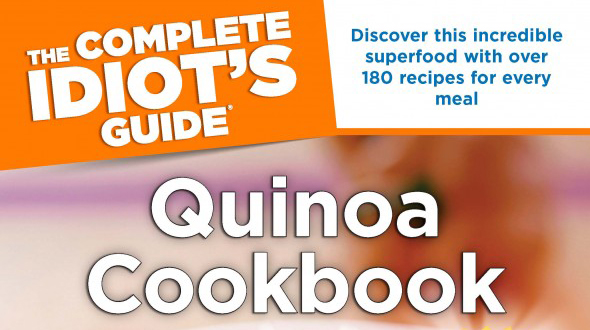 Other books by The Bikini Chef:
Substitute Yourself Skinny
Boost Your Metabolism
$7 Healthy Meals
$7 Quick and Easy Meals
$7 Pressure Cooker Meals
Cooking With Susan : Southern Family Favorites
Follow The Bikini Chef:
Broccoli Medley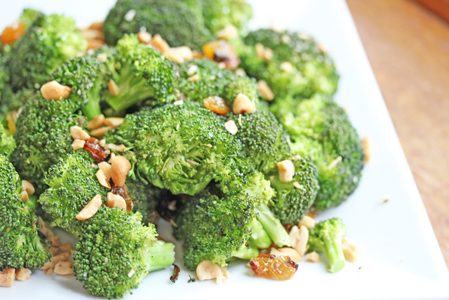 Recipe type: Yield: Prep time: Cook time: Total time:

---
Ingredients:
Directions:
Published on by Susan Irby